Maharashtra sees most number of HIV cases after Andhra Pradesh
While Andhra Pradesh (22%) has remained on top for recording most number of cases across the country, it is followed by Maharashtra (19%) and Gujarat (13%).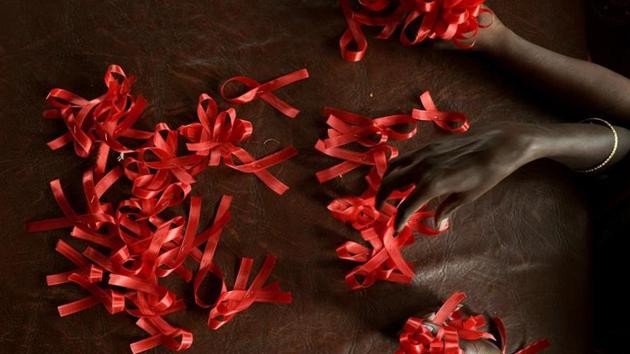 Published on Aug 23, 2017 01:58 AM IST
Hindustan Times | By Sadaguru Pandit
, Mumbai
The country reported a 38% drop in Human Immunodeficiency Virus (HIV) infections across nine years, according to data from National AIDS Control Organisation (NACO). However, more than half the new infections is concentrated in three states—Andhra Pradesh, Maharashtra and Karnataka.
While Andhra Pradesh (22%) has remained on top for recording most number of cases across the country, its followed by Maharashtra (19%) and Gujarat (13%). Together they constitute about 54% of the total cases across the country.
Responding to a Right to Information query, the Basic Services Division of NACO, mentioned that in 2016-17, 1, 84, 047 new HIV patients were identified at Integrated Counselling and Testing Centers (ICTC) as opposed to 2,99,015 in 2008-09.
There are 20,756 Integrated Counselling and Testing Centres (ICTC), mainly located in government hospitals of the country. An ICTC is a place where a person is counselled and tested for HIV.
Discussing the latest figures for 2016-17, officials revealed that major causes of transmission, as told by patients to the counsellors were heterosexual intercourse (157666), parent-to-child transmission (8511), homosexual intercourse (4051), infected needles and syringes (4011) and through blood and blood related products (1487).
Dr Om Srivastava, who heads the Tripple H Clinic at Jaslok Hospital that treats patients with twin infection of hepatitis and HIV said that the decrease in the numbers has lot to do with the awareness about responsible sexual behaviour of high risk groups in urban and non urban areas of the country. "As the cases rise in a particular demography so does the awareness about the risk factors of HIV infection which leads to a drop in numbers. But the statistics do change with urbanisation and changing demographics of a state or city," said Dr Srivastava.
"However, there is still a lack of awareness in late teens or people in their early twenties who fall prey to alcoholism, drug abuse, and peer pressure. Practice of multiple sex partners and accessibility to urban areas is also most likely to be the reason why cases are focused in some states," Dr Srivastava added.
The prevalence of mother-to-child HIV transmission is at 4% in the country across the country, with 8,511 patients reporting it as a source of their infection. Officials said the rate might be high because of lack of awareness about triple drug regime followed by NACO in distant areas of the country.
"Major concern is mother-to-child transmission, which still persists in the state and country. While organisations like Mumbai AIDS Control Society (MDACS) have managed to decimate the transmission rate below 1% the national average has remained between 4-8%," said RTI applicant Chetan Kothari.
A senior pathologist of the state government, also pointed out the source of infected needles and syringes, for which there is an immediate need to differentiation. "The source of infected needles can either be hospitals or those used by drug addicts. But NACO, for some reason best known to them, isn't collecting data to differentiate between the two and study the sources, which might result in further spread of the infection," said the expert.
However, officials from NACO said that the data, being sourced from patients themselves, doesn't paint an accurate picture of the exact sources of country wide infection rates.
"While mentioning the cause of infection, the patients have to choose from transfusion, unprotected sex, mother to child transmission and infection due to syringes. I wouldn't say the data is extremely credible because it's self-reported. While forming policies regarding the same, we consider the data collected by state and city surveillance teams or studies conducted by reliable medical professionals," said Dr Shobhini Rajan, assistant director general, National Aids Control Organisation (NACO).
Close Story