Make sex determination test compulsory: Maharashtra House committee
The committee called for monitoring of pregnant women by health officials to ascertain if they have aborted the foetus in case it was female.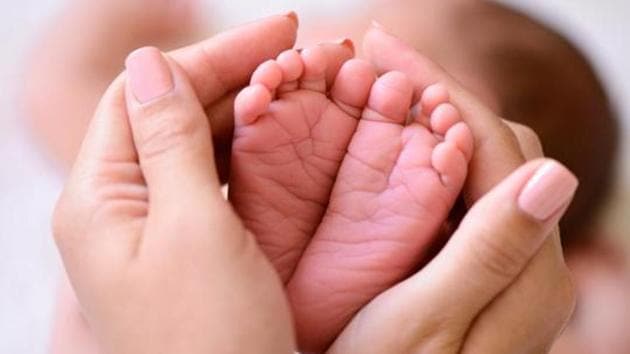 Updated on Apr 08, 2017 07:11 PM IST
A Maharashtra assembly committee has recommended making pre-natal sex determination mandatory to prevent female foeticide.
The suggestion was made by the Public Accounts Committee (PAC) in a report tabled in the assembly on Friday.
The panel -- headed by Congress MLA Gopaldas Agrawal -- called for bringing parents under the purview of the Pre- Conception and Pre-Natal Diagnostic Techniques (Regulation and Prevention of Misuse) Act, (PCPNDT) 1994.
The committee also called for monitoring of pregnant women by local health officials to ascertain if they have aborted the foetus in case it was female.
According to the report, the sex determination test must be done when parents come for sonography and they should be tracked regularly to check if they are coming for tests even after knowing that the foetus is that of a girl child.
"When parents come for sonography, compulsory sex determination must be allowed and follow-ups must be done at the local level to ensure the couples come for further check- ups. It is necessary to visit these couples at home if they stop check-ups," it said.
"Since the law only provides for action against doctors (for carrying out sex selection tests), there is no fear of the law among parents. But this fear of law among parents is necessary to increase the sex ratio. Doctors, parents, district health officers (DHOs) and NGOs must be involved in the tracking system," the committee suggested.
Appreciating the government's efforts to strengthen the PCPNDT Act, the committee said a mechanism has been put in place to check sonography centres every three months.
As many as 550 cases registered under the PCPNDT Act are pending in courts in the state, the panel said.
In 2010, the sex ratio in Maharashtra was 854 girls per 1,000 boys and it went up to 861 in 2011 and 919 in 2014, it noted.
A suspected gender-selective abortion racket came to light last month in Sangli, western Maharashtra, where 19 aborted female foetuses were found dumped near a hospital.
Close Story
Personalise your news feed. Follow trending topics