Mangrove destruction: Officer probing Kapil Sharma case nails 66 bungalows
Nov 24, 2016 12:16 AM IST
The officer said the bungalows violate the Environment Protection Act by encroaching on mangrove land
A day after the officer investigating actor Kapil Sharma's mangrove destruction case was reinstated; Makarand Ghodke submitted a report to the state mangrove cell and the district collectorate on Wednesday, identifying 66 bungalow owners violating the Environment Protection Act by encroaching on mangrove land at Versova, Andheri (West).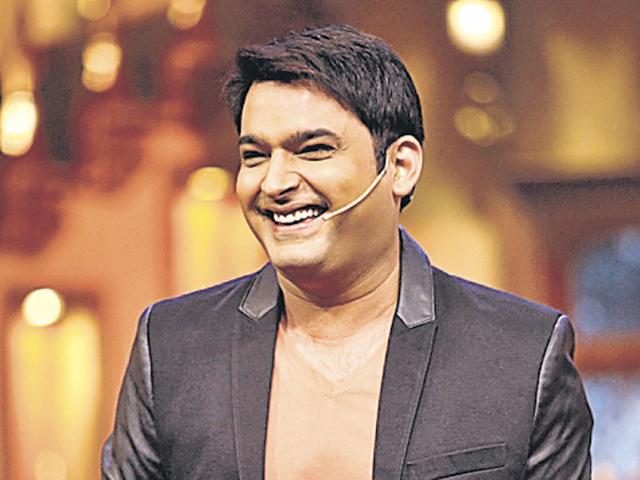 According to the report, 66 of 73 bungalows have illegal extensions less than 50m away from thick mangrove cover, along the 1-km stretch near Janki Devi Public School, Andheri (West), starting from Sharma's bungalow where the violation was first observed in September.
Noting the public interest litigation (PIL) filed by Bombay Environment Action Group — an NGO in Mumbai — in 2005, the Bombay high court banned the destruction of statewide mangroves and construction within 50m of them. After Vanashakti filed another PIL, the HC banned all reclamation and construction on wetlands in 2014.
"Bungalow owners have violated the HC orders and Environment Protection Act, 1986, by either dumping debris to level the land near mangroves, some have made gardens, installed benches and others are either constructing extensions to their bungalows or have left construction material," said Ghodke, assistant conservator of forest, mangrove protection unit, state mangrove cell, adding that mangrove trees were also destroyed to accommodate the extensions.
N Vasudevan, chief conservator of forest, state mangrove cell said, "Since the land for the whole stretch of bungalows belongs to Maharashtra Housing and Area Development Authority (Mhada), the jurisdiction to take action in the matter belongs to the district collectorate. We have submitted individual violations in the form of separate punchnamas to the Mumbai suburban collectors' office."
Officials from the district collectorate confirmed they had received a report from the mangrove cell on Wednesday. "We had sent many reminders to the mangrove cell to give us the report since October. But since there were issues with the investigating officers' post, the whole investigation was stalled," said Deependra Singh Kushwa, Mumbai suburban collector. "We have taken cognisance of the violations and will be deputing our circle and revenue officials to take the investigation forward over the coming days."
Environmentalists said Sharma's bungalow investigation had opened up a can of worms. "Under the Environment Protection Act, all these illegal structures have to be demolished if the law has been violated. There is no provision left to safeguard them," said Stalin Dayanand, project director, NGO Vanashakti. "I only pray that this investigation extends into the high rises that have come up on mangrove land."
WHAT ARE MANGROVES
Mangroves are salt-tolerant plants, trees, shrubs or ground fern found in tropical and subtropical intertidal regions of the world. The specific regions where these plants occur are termed as 'mangrove ecosystem'. These are highly productive, but extremely sensitive and fragile. Besides mangroves, the ecosystem also harbours other plant and animal species.
WHY YOU SHOULD CARE
Wetlands stabilise the coastline, control erosion and provide a habitat conducive for plant and animal species; they prevent floods and filter groundwater
Like other forests, mangroves absorb carbon dioxide from the air and store it as carbon in their biomass
Mangrove forests are valuable for fisheries because they are a spawning ground for marine species
These forests are a vibrant ecosystem that harbour animal life and migratory birds
They are also natural buffers against cyclones and tsunamis, absorbing the brunt of the force of waves