Mumbai breathes 2017's cleanest air; 'good' AQI after 6 months
The last time the city breathed such clean air was soon after the monsoon in September, and the cleanest air day since June 2015 — when air quality monitoring and forecasting began in Mumbai — was recorded on May 6, when the AQI level was 64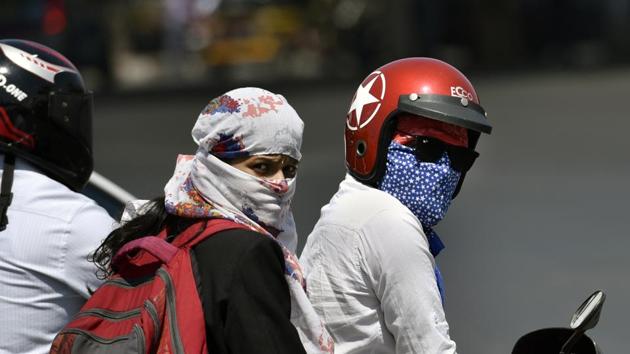 Updated on Mar 11, 2017 01:15 AM IST
On Friday, Mumbai enjoyed its cleanest air in the past six months.
The air quality index (AQI) , a measure of air pollution in the city, was 75 — which falls in the 'good' category. A similar AQI has been predicted for Saturday, at 76, by the System of Air Quality Weather Forecasting and Research (SAFAR). An AQI between 0-100 falls under the 'good' or 'satisfactory' category, which means the air we breathe poses little or no risk to health. AQI levels between 101-200 are 'moderate' and 201-300 are 'poor'.
The last time the city breathed such clean air was soon after the monsoon in September, and the cleanest air day since June 2015 — when air quality monitoring and forecasting began in Mumbai — was recorded on May 6, when the AQI level was 64.
Officials from SAFAR said the rise in temperatures and wind speed had dispersed pollutants over the last three days from Mumbai's air. "The city was recording 'moderate' air for the past three days, but on Friday, sea breeze set in early and forced pollutants to get dispersed much faster from the surface. The rise in temperatures are not allowing pollutants to settle easily," said Gufran Beig, SAFAR director. "We expect AQI levels to fluctuate between the 'good' and 'moderate' category through April."
Eight of the 10 air quality monitoring stations on Friday recorded 'good' air quality. Colaba recorded the cleanest air at 58, while Mazgaon and Navi Mumbai recorded 'moderate' air, with AQI levels at 114 and 112.
Meanwhile, there were reports of light drizzle from Palghar district. In Mumbai, day temperature in the suburbs fell 2 degrees Celsius below normal. The Santacruz weather station recorded a maximum temperature at 30.1 degrees Celsius. Colaba recorded a day temperature closer to the normal mark at 31.2 degrees. A partly cloudy sky has been predicted for Saturday, with day and night temperatures expected to be 31° Celsius and 21° Celsius .
Read: Mumbai air much cleaner than Delhi, Pune this Diwali: Report
Close Story
Personalise your news feed. Follow trending topics