How does Mumbai civic body plan to save BEST? More compact buses, increased fares
Getting rid of old buses, hiking fares among suggestions civic chief Ajoy Mehta sent to BEST in a letter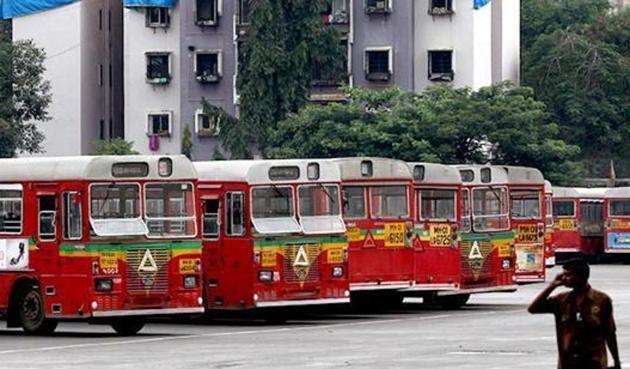 Updated on Aug 05, 2017 10:17 AM IST
The Mumbai civic body is finally taking note that one of India's oldest bus transport systems is struggling to stay afloat.
Decades of neglect and lack of funds have left BEST struggling to expand services and maintain its buses — this has caused it to rapidly lose passengers. In a four-part series this week, HT highlighted the problems plaguing BEST and asked experts for solutions. On Friday, civic chief Ajoy Mehta listed ways in which the bus service could be revived, including raising fares, getting rid of old buses and cutting down expenses.
But the suggestions from the Brihanmumbai Municipal Corporation (BMC) — BEST's parent body — come after years of BEST asking for help.
Mehta has recommended restructuring routes and replacing old, long AC buses (that get stuck in traffic) with the more compact 20-seater ones. Mehta said this itself would save BEST Rs389 crore a year. A fare hike of Rs2 would add Rs119 crore a year to BEST's kitty, Mehta said. He also asked BEST to adopt a 'wet-leasing' method, in which they can lease buses with a driver, without the burden of buying them. BEST will be in-charge of collecting fares, while operations would be the responsibility of the company leasing the buses.
"The BEST buses will survive," Mehta said after Friday's meeting. "But for that, there needs to be effective management of its operations."
Transport experts have been raising the issue of saving the buses, pointing out how an efficient service was key to unclogging Mumbai's roads. On Friday, they criticised the BMC for stepping in too late. "For all these years, they neglected a perfectly fine transport institution, but they are now demanding an overhaul. For the reforms to work, political interference must be done away with," said Rishi Aggrawal, a transport analyst.
BEST is in such deep debt, it has not been able to pay 40,000 of its employees salary on time since April this year.
The management had earlier asked BMC for Rs2,000 crore, but BMC — having lost income from Octroi and expecting expenditure on coastal road and GMLR — is reluctant to pay them until BEST has a plan.
Close Story
Personalise your news feed. Follow trending topics