Mumbai court orders community service, not jail time, for three convicted for rioting, assault
Apr 24, 2017 10:01 AM IST
The incident took place in a meeting called to discuss demands of the union with the management of Bombay hospital in 2007
In a rare case, three of five people convicted for rioting and assaulting a director of Bombay Hospital, were asked by a metropolitan magistrate to do community service for two months instead of any jail time.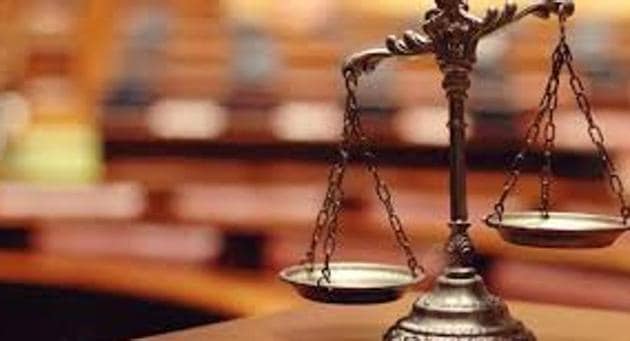 Additional chief metropolitan magistrate BU Chaudhari convicted Susil Dicholkar, 45, Jitendra Pawar 46, Ankush Roke, 66, Preeti Mane, 56 and Edueppa Bajrang, 46, of various charges under Indian Penal Code for rioting, voluntarily causing hurt, mischief causing damage, intentionally insulting a person and criminal intimidation. Most of the charges attract up to two years in jail or a fine, whereas punishment for criminal intimidation is up to seven years or a fine. The judge, however, declined to send the five to jail considering their advanced ages. Chaudhari said, "Instead of sentencing the accused, they are released on due admonition that they shall not repeat any act of criminal nature and shall render social services of suitable nature at their workplace for an hour in a week after their working hours till June 18, 2017."
According to public prosecutor Rajendra Suryavanshi, the court exempted Roke and Mane owing to their health problems. "Roke suffers from a serious heart ailment while Mane is undergoing treatment for cancer," Suryavanshi added.
According to a case registered with the Azad Maidan police station, the incident took place in a meeting called to discuss several demands of the union with the management of the hospital on September 5, 2007. The five were employed with the laundry department of the Bombay Hospital and were associated with a union — Maharashtra Samarth Kamgar, which the prosecution claimed was not registered. The meeting was attended by around 125 employees and members of the management — director, human resource department, Ramesh Bhatt, Dhananjay Bhalerao, Nitin Waikar, Gangadhar Satam and others. During the meeting, the management refused to accept some demands of the union leading to heated arguments. The accused, along with some other members, attacked the members of the management. In the attack, the convicts tore Bhatt's clothes and broke his gold chain. Immediately, a case was registered and the five people were arrested.
The prosecution was based on the statements of the members of the management. Suryavanshi examined four witnesses, of which only Bhatt — the complainant — and MJ Patankar — investigating officer — supported the prosecution.
Read more: Vikram Chatwal gets 5-day community service in dogs-torching incident