Mumbai is first WiFi city in India, gets 500 hotspots
Jan 10, 2017 10:28 AM IST
The service will be free until the end of this month
The city has become the first Indian city to have WiFi connectivity in public places. The state activated 500 hotspots on Monday just before the BMC polls. The service will be free until the end of this month. It will then be free up to 100MB, after which users will be charged at comparative rates that are yet to be finalised.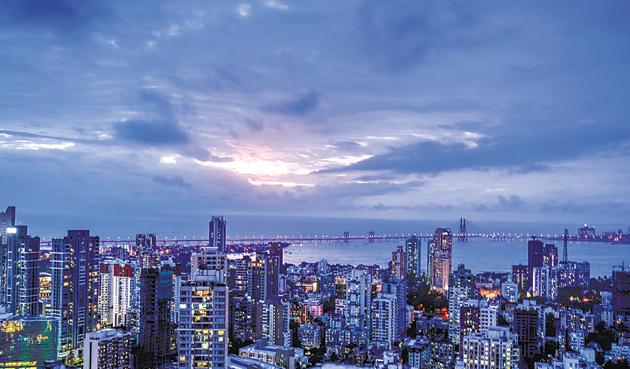 The project will cost the state exchequer Rs194 crore for the first five years. Government officials said it remains to be seen if this will work at a later stage. Concerns are also being expressed over its misuse by hackers. Officials insisted they have used the best technology to make its safe for people.
The CM took to Twitter to announce the news. "Happy to dedicate Phase 1 of #MumbaiWiFi. From this instance, 500 WiFi Hotspots go live across various locations. #MumbaiWifi is India's largest Public WiFi service & one of the largest globally too," he tweeted.
It means at these 500 locations, which includes tourist spots, railway stations, important junctions and educational institutions, people can use WiFi services that will be free until January 31 as part of the first phase of the project.
In the second phase, 1,200 WiFi hotspots will be activated by May 1, 2017, Fadnavis said.
The list of the 500 locations is being uploaded on government portal 'Aaple Sarkar'. The hotspot coverage area will reflect in users WiFi list as 'Aaple_Sarkar_Mum-Wifi'. It will ask users' mobile number to complete the log-in process and once it is entered, the user will receive an OTP (One-Time Password). After entering the OTP, the user will be connected to the internet.
Hacking into the service is, however, a concern for experts. Parents could also be worried their children may use the free WiFi to watch porn. Vijay Mukhi, cyber expert said there is no WiFi service that cannot be hacked into. "The problem is that the user is not very proficient with technology. A hacker standing next to him can steal his username, OTP and password. These are common pitfalls for public WiFi all over the world," Mukhi said.
"My advice for people is to avoid banking transactions using public WiFi," he said.
VK Gautam, principal secretary of state's information technology department, said the concern is a valid one. "We have enabled many security levels to ensure it is safe and secure. First, it is linked with your mobile number and users can log in through an OTP. This will enable us to track users' activity. We also have very strong firewall system at the data centre,' he said.
Gautam added: "We have also taken a lot of efforts to ensure people can't access porn sites."
Mahanagar Telephone Nigam Limited (MTNL), the government-owned telecommunications service provider, is providing bandwidth with a speed of 20Mbps. The state government has also created a Twitter handle — @AS_Mum_WiFi — asking people to give feedback and issues they are facing while using the WiFi services. The project is being completed by Larsen and Toubro that had implemented the CCTV surveillance project in Mumbai.
Read more:
Two new Metro lines, ₹194-cr WiFi project for Mumbai