School notes: 93% parents say learning apps improve children's scholastic performance
Dec 21, 2016 10:34 AM IST
However, most city schools continue to have zero tolerance policy towards smart phones
A new survey by a private education solutions provider has revealed that students might learn faster via technology such as smart phones, as it helps them in understand complex topics better. But most parents and schools in Mumbai prefer devices such as tabs or laptops as they fear phones might distract students.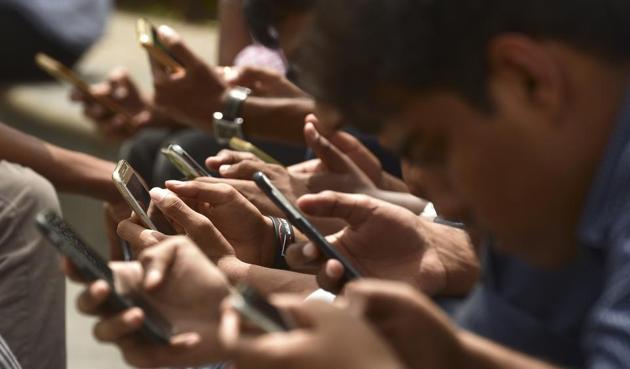 Close to 93% of the 1.8 lakh respondents to the survey reported an improvement in their scholastic performance after using mobile applications for studying. While 92% respondents said the children studied on their own using the apps.
Schools and parents, however, are divided over the benefits of using mobile phones in the classroom. RN Podar School, Santacruz, for instance, follows a flipped model of learning in which lectures are delivered through short videos — on their own devices including smart phones — to be viewed before or after school. But students are not allowed to use them in class.
Principal Avnita Bir, said that they found the 'bring your own device' policy to be distracting and time consuming. "Considering that smart phones are constant companions of students, they are ideal devices to access information," said Bir. But she added, "You lose cohesion and time in the classroom if everyone is immersed in their own device."
Addiction to technology and misuse of phones are other concerns keeping schools from embracing mobile phones. "The chances of students misusing the phones are more than they learning anything from it," said Albin Anthony, chief operating officer, Sacred Heart School, Kalyan.
Schools said that using smart phones even affects the writing abilities of the students. "We face a lot of problems such as students unable to spell words correctly or follow grammar. They use mobile lingo in exam," said Kavita Aggarwal, chief academic advisor, JBCN International School, Oshiwara, which doesn't allow mobiles for students or teachers.
Some schools offer supervised access to phones. At HVB Global Academy, Marine Lines, students are allowed to use their smart phones for research in the school but only if they don't have laptops or tablets. "The research is supervised by teachers to ensure students don't misuse the privilege. At other times, students have to hand over the phones to their class teachers," said Chandrakanta Pathak, principal of the school.
Most schools, however, continue to sport a 'zero tolerance' policy to smart phones. At Bombay Cambridge School, Andheri East, only senior students are allowed to carry mobiles to the classrooms but they can't be used during lessons. "Students do not get authentic information online and so it cannot be used for studying," said Savita Venkat, principal of the state board and international sections of the school.
Also read
School notes: Experts disagree on scrapping of no-detention policy in state