Student who jumped off 19th floor may have reached out for help through Facebook: Police
The 23-year-old had written about suicide in a few posts on his Facebook page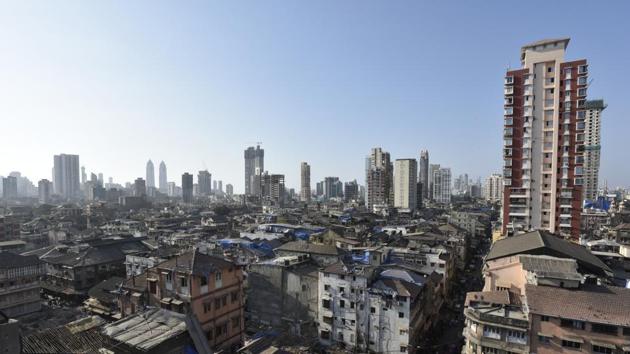 Updated on May 11, 2017 05:43 PM IST
The 23-year-old student who jumped off the 19th floor of a posh hotel at Bandstand, Bandra, on Monday evening, had written about suicide in a few posts on his Facebook page, indicating he may have had reached out for help, according to the Bandra police.
Arjun Bharadwaj, who hailed from Bangalore and was a student of Narsee Monjee Institute of Management Studies here, had jumped allegedly under the influence of alcohol. He left a note in which he wrote depression and drug use had taken a toll on his life, the police had said on Monday. He also recorded a video tutorial on how to commit suicide, which has since gone viral on social media.
Senior police inspector Pandit Thakare of Bandra police station said, "We will talk to his friends, family members on Tuesday and we will ascertain why he took the step."
When asked if the police will investigate the drug abuse angle as mentioned in his note, Thakare said,"We will try, but I don't know if his friends will help us."
According to the police, Arjun's father had come to Mumbai from Bengaluru three days ago after his friends told his father about his Facebook posts on suicide. On Saturday, Arjun's father met him and tried to speak him out of it. Arjun lived alone in his Andheri flat, the police said.
Arjun, police said, had failed in college and could not clear his TY BCom. His father had retired and so there was pressure on him to complete his studies and get a job to support their family of four. He has a younger brother studying in Class 10.
According to the police, he was depressed and took to drugs. "He also consumed alcohol, a common step by most people who had committed suicide," said a doctor at one of the city's post-mortem centres.
Psychiatrist Dr Harish Shetty, who has conducted several hundreds of workshops on suicide prevention in Mumbai colleges, told HT, "There are four main issues here. Why don't top-notch educational institutes have a full fledged counselling centre, knowing well that many students leave their home for studies. Suicide is an epidemic that kills more people than TB, malaria and dengue, then why not have a senior officer in the government to deal with this problem as there is for other diseases. Also, all students should be mental health soldiers and must identify such students who need help. Psychological vigilance in educational institutions is required. The boy was talking about suicides and hence he should have been screened by a mental health professional."
The Mumbai police too took to their Twitter handle and appealed to youngsters to contact them on 100, promising to listen to their problems.
Read
Man posts video on how to commit suicide, jumps from 19th floor of Mumbai hotel
Close Story
Personalise your news feed. Follow trending topics