This Mumbai man has been giving city's destitute a second chance at life
Hindustan Times |
, Mumbai
Aayushi Pratap
Nov 05, 2017 10:20 PM IST
For the past 18 years, Shankar Mugalkhod, an ambulance driver, has been helping homeless
Last Monday, Shankar Mugalkhod (40), a resident of Kamathipura, got a call saying that a 55-year-old HIV positive woman needed urgent medical attention. Mugalkhod rushed to the woman's house in his ambulance, admitted her to the nearest hospital and even paid for medicines. A resident of Khetwadi slum, the woman is double amputee waist-below and was experiencing breathless when Mugalkhod found her.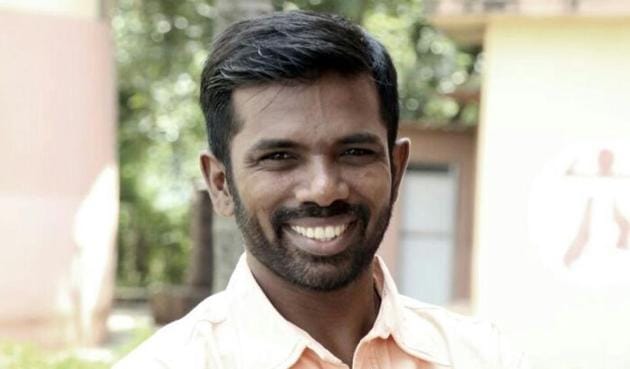 For the past 18 years, Mugalkhod, an ambulance driver, has been helping homeless, who either don't have a family or are have been abandoned, said doctors from major hospitals who have treated patients admitted by him.
Dr Lalit Anande, chief medical officer, TB Sewri Hospital, said Mugalkhod has been doing the social work without attracting attention.
"He gets the poorest patients to the hospital, who are abandoned by their families and live on the streets in miserable conditions," Anande said.
Mugalkhod not only rushes to the aid of those in dire need of medical attention, but also performs final rites on those who succumb to their ailments.
Sachin Mayekar, mortuary assistant at Sir JJ Hospital, Byculla, said Mugalkhod has admitted at least 60 patients to the hospital in the past five years. "He stays back till the treatment is initiated. An in case a patient dies, he performs the final rites."
Mugalkhod said a life of poverty, which he experience during his formative years, motivated him to help the destitute.
"I have gone to bed hungry and have lived on clothes and footwear picked up from garbage bins," he said.
Initially, Mugalkhod would ferry patients to hospitals in cabs and auto-rickshaws. But soon he got an ambulance from Bombay Teen Challenge, a non-governmental organisation.
"I pick up patients from the streets and slums. Some of them have wounds full of maggots. Some of patients are amputates and have gone for months without a bath." says Mugalkhod.
Mugalkhod said even cops seek his services in rushing people to hospitals and shelter homes.
"He is always a phone call away. He gets a stretcher and takes these people to the nearest civic hospital," said inspector Taliram Patil from Nagpada police station. "At times there is unbearable stench emanating from these patients, but it doesn't deter him [Mugalkhod] from helping them."