Trafficking survivors join fight for justice
Jun 11, 2017 10:01 PM IST
NGO plans to help 20 of them prepare for law entrance tests, so they can join the criminal justice system
Twenty-four-year-old Meera (name changed), a victim of child and sex trafficking, was "sold off" by her relatives to another family in Bhopal at the age of six. She belonged to the Bedia community that "is so poor that it allows women to engage in sex trade with familial consent to provide for their financial needs."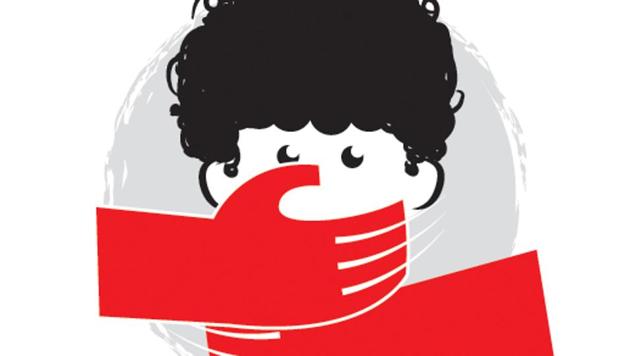 For the next three years, she stayed with this family in Bhopal working as their domestic help or "slave", endured constant physical and emotional abuse, and was finally sold off once again, this time to a brothel in Sonagachi in Kolkata, the largest red-light district in South Asia. A police raid in compliance with an apex court order led to her rescue. Meera was then sent to a non-profit shelter home that enrolled her in a school, help her complete her education and "reclaim life".
Meera and 19 other girls, all victims of child trafficking, have now decided to take on this savage, brutal trafficking nexus head on—they plan to get enrolled in law schools, and become part of the criminal justice system to "help other girls".
These girls have been selected after an elaborate screening and counselling process by the 'Free A Girl Movement' for its unique venture, the 'School for Justice'. Francias Gracias, CEO and spokesperson of the movement, went scouting for such NGOs that had girls who had completed their HSC or graduation and were interested in studying law.
The NGO will now help these girls prepare for law entrance tests, get them admitted, take care of their boarding and lodging till they complete their law degrees and help them become part of the criminal justice system.
"There are many girls in the country with fates worse than ours. They haven't been so lucky to get rescued. Many others are going about their lives unaware, or too young to understand what awaits them. Desperate families, in the grip of poverty are forced to sell off their daughters to make ends meet. Others are abducted by relatives and neighbours and sold for money and sex. Even if we can help save one such girl, we would have done something worthwhile," said the girls, most of whom still bear scars from their past and have now decided to speak up against the exploitation racket.
Priya (name changed), 23, was just a nine-year-old when she was first gang raped. "My parents were very poor so they sent me to Kolkata to work as a domestic help. The security guard of a building I used to work in, sexually assaulted me. He got along some of his friends who raped me for months but I was too young and scared to report this case to the police. They used to threaten me. So one day I decided to run away. I thought I'll return home, only, I had no money and no idea of how to get home," she said.
"I lost my way and ended up at a market where I spotted an elderly woman. I believed that only men were capable of abusing and manipulating and that a woman would understand my plight and help me. This woman wiped my tears and promised to send me home," Priya added.
But later she realised that she had been dragged into prostitution and sexual violence. A police raid rescued Sangeeta and sent her to an NGO that helped her complete her graduation. "I studied because I realised that getting an education was my only hope. Now, I hope to get a degree in law and help empower other girls so that they don't have a life like mine," Priya said.
Across the nation, lakhs of minors are bought and sold every year, most of them forced into child prostitution. Some are kidnapped, others married off even before they hit puberty, while countless others flee home in an attempt to escape poverty, violence, and repeated sexual and physical abuse, only to be drawn into a more abysmal sinkhole of abuse again. The NCRB data shows that on an average about 4,000 cases of child trafficking are reported each year, however, such cases see a conviction rate of just 14.3%.
"In our experience, the low conviction record show failure of the prosecution. The public prosecutors have little empathy for victims and are often there not because they are interested, but because it is their job. They often ask insensitive questions. My own case was closed down because I was too young to give the right answers and I could not identify my perpetrators," said Sujata (name changed), another survivor and a part of 'School for Justice. "This is why most of us who have decided to study law want to become public prosecutors and fight our own cases," she said.
Asked if they wish to return home someday, most girls say no. "They married me off when I was barely 14, knowing very well what would happen to me. So, who can I go back to? I know of some girls who tried returning home but their families refused to accept them saying they would bring them a bad name. But perhaps, once I become a lawyer, I could go back just once to ask them why did they do this to me," said Sujata.
READ MORE
Forged documents trap Indian children, help traffickers evade justice