Tunneling for Metro-3 to begin by October
Updated on Mar 03, 2017 11:38 AM IST
Mumbai Metro Rail Corporation Limited (MMRCL) officials said twin tunnels of 33.5-km each will be dug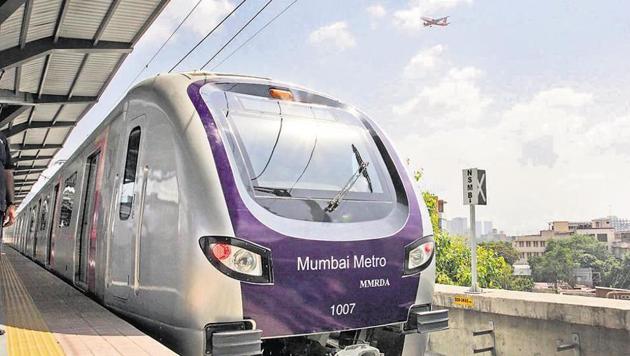 The crucial tunneling work for Mumbai's first underground metro rail corridor, which will connect Colaba and SEEPZ in Andheri (East), is slated to commence by October. Mumbai Metro Rail Corporation, the agency implementing the 33.5-km-long corridor, has ordered tunnel boring machines (TBMs). These will be lowered at several locations along the alignment to start the tunneling process.
Mumbai Metro Rail Corporation Limited (MMRCL) officials said twin tunnels of 33.5-km each will be dug. "We ordered 17 TBMs, which will arrive by July. Our pre-tunneling activities are going well so we plan to start the tunneling process by October," said SK Gupta, director projects, MMRC. He added that each TBM costs Rs120 crore.
Boring the 5.2-m-diameter twin tunnels is expected to be a challenging task for authorities, as tunnels in Mumbai have to be carved out of a mix of soil and basalt rock, unlike underground metro projects in other Indian cities.
Gupta added that the TBMs, which weigh around 1400 tonnes each, will be lowered with a help of a specialised crane through shafts or pits. "After the TBMs bore 1.2 m, pre-cast segments will be put on the tunnels' diameter to ensure that it doesn't cave in," he said. The corridor is expected to be commissioned by 2021 and will be operated without pilots (drivers).
The Metro corridor is a crucial north-south link, which will supplement the existing suburban rail network in the city. It will link key business districts such as MIDC and SEEPZ in Andheri, and the plush business district of Bandra-Kurla Complex, Nariman Point and the city airport. The cost of the corridor is estimated at Rs23,136 crore.
Read
MMRC says its new plan for Metro-3 car shed at Aarey Colony in Mumbai will help save trees
75 trees at Bandra-Kurla Complex to be hacked for Mumbai's Metro-3
Personalise your news feed. Follow trending topics