Woman's boyfriend strangles her 3-year-old son for breaking cup, forces her to bury body in Mumbai
Oct 06, 2017 01:30 PM IST
The woman fell unconscious on seeing her son's body. The man woke her up and forced her to bury the body in Haji Malang, said police. He allegedly threatened to kill her and her daughter too
A 36-year-old man was arrested on Wednesday for strangling his partner's three-year-old son, after the child allegedly broke a cup in the house they shared in Mumbai's eastern suburb of Ghatkopar.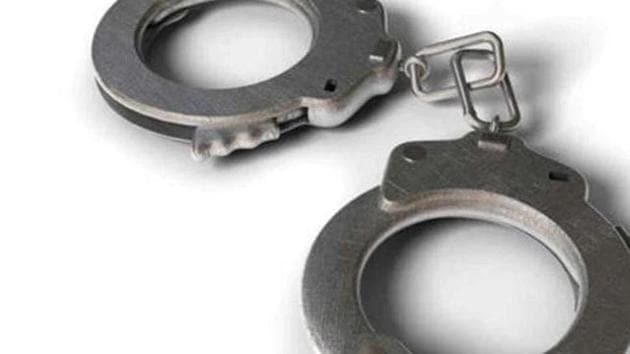 After killing the child, the accused, Nitin Pathare, dumped the body at Haji Malang near Kalyan, the police said. Pathare has also been charged with assaulting his partner and her five-year-old daughter.
The woman, Afsana Qureshi, 25, a divorcee with two children, met Pathare in August while travelling on a Mumbai-bound train from Nashik. They exchanged phone numbers, and were soon in regular touch.
When Qureshi, a Nashik resident, complained to Pathare that her ex-husband was not paying for the children's expenses, he told her that his brother was a lawyer and could help her register a case against her ex-husband, and then asked her to come to Mumbai, the police said.
Qureshi arrived in the city on September 6 with her children, Ahil and Tamanna, and met the lawyer. She was planning to Nashik on the same day, but he invited her for lunch to his house in Santoshi building in Shankarwadi, Ghatkopar (East), the police said.
Pathare then took them sightseeing to Gateway of India and Haji Malang, and convinced Qureshi to stay back for the night. The next day, when she got ready to leave, he refused to let her go and assaulted her in a fit of rage, Qureshi told the police. The police, however, said Pathare, who is married, convinced Qureshi to live with him.
For almost a month before the murder, Pathare kept all three confined to the house, and would beat them regularly, the police said.
On September 27, the day of the murder, Qureshi went out to look for a job, leaving the children in Pathare's care. "The boy, Ahil, dropped a cup, which made Pathare furious, and he thrashed the child, and then strangulated him with bare hands. He then called Qureshi home and told her that Ahil had fallen and died," said Praful Phadke, senior inspector at Pant Nagar police station.
When she got back home, Pathare allegedly threatened to kill her and her daughter if they told anyone about Ahil's death and forced Qureshi to help him bury Ahil's body at Haji Malang. At that point, Qureshi was seemingly unaware that Pathare had murdered her son. She learnt about it later from her daughter when she quizzed her about how Ahil fell, the police said.
On October 3, after Qureshi confronted Pathare, he beat her and her daughter with a belt. Qureshi managed to get out of the house and alerted the neighbours, who informed the police. However, fearing Pathare, she did not tell the police about the murder, and instead told them that it was a domestic fight. "A day later, she confided in her doctor, who alerted us. We have registered a case of murder and attempt to murder against Pathare, and he has been arrested," Phadke said.
.