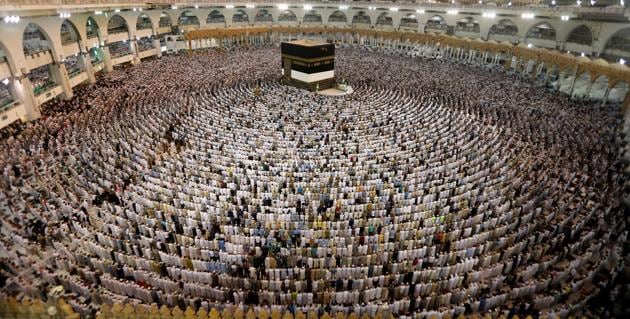 Women over 45 years no longer need a male companion to go on Haj, says central committee
The decision was taken during a Central Haj Committee meeting held on November 2
Hindustan Times, Mumbai | By Yesha Kotak
, Mumbai
UPDATED ON NOV 04, 2017 01:08 PM IST
Decisions taken for Haj 2018 is likely to evoke mix responses from the pilgrims.
While the proposal for allowing women above the age of 45 years to travel without a mehram — a male companion — has been approved, the subsidy given by the government could be phased out from the next year.
This comes in the wake of 2012 Supreme Court order, wherein the Central government was asked to gradually reduce and abolish Haj subsidy in 10 years.
The decision was taken during a Central Haj Committee meeting held on November 2 in the presence of Union minority affairs minister Mukhtar Abbas Naqvi, Air India, Indian consulate Jeddah and high administrators of the departments related to Haj.
However, the Haj Committee of India's (HCOI) suggestion on deferring the decision to reduce embarkation points, airports from where pilgrims can travel to Saudi Arabia, has been accepted by the government. Currently, there are 21 embarkation points across the country.
"If Hajis want to travel from an embarkation point, which is away from the main city, they will have to give up their subsidy. But if they are willing to travel to one of the main cities, then the government may still provide the subsidy to them," said Maqsood Ahmed Khan, chief executive officer, HCOI.
It was also decided that the entire process of registration for Haj would take place 45 days in advance.
"All the processes have been advanced, we will begin the registration process by next week," Khan said.
The Committee plans to wind up all the Haj-related work by mid-May.
Earlier, Khan had mentioned that the registration process would mostly take place online this year because they were planning to launch an iOS mobile application soon. This comes almost a year after Naqvi inaugurated an android mobile application as a part of PM Modi's Digital India campaign.
Close