Work on Taloja-Kalyan metro to start by 2018, Maharashtra CM tells Shiv Sena leaders
Updated on Aug 23, 2017 10:15 AM IST
Sena chief Uddhav Thackeray led a delegation of corporators from Kalyan-Dombivli to the chief minister's house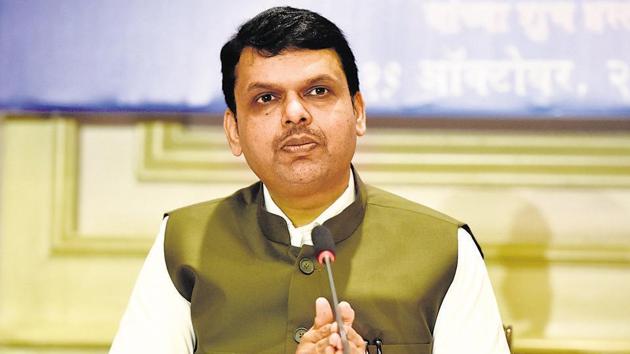 Chief minister Devendra Fadnavis on Tuesday assured Shiv Sena leaders from Kalyan Dombivli in the presence of Sena chief Uddhav Thackeray that the state government will take up the Taloja-Diva-Dombivli-Kalyan Metro on priority in the first phase.
The chief minister assured that work on the project will start by 2018-19 rather than in 2031 as originally planned, Sena Member of Parliament Shrikant Shinde said.
A day after the Bharatiya Janata Party's (BJP) massive triumph in the Mira Bhayandar municipal election that strengthened its hold over the Mumbai Metropolitan Region, Sena chief Uddhav Thackeray took complaints of Sena corporators from Kalyan-Dombivli to the doorstep of the chief minister.
Thackeray met Fadnavis at his official residence, Varsha, on Tuesday evening with a delegation of corporators from the Kalyan Dombivli municipal corporation alleging lack of attention by the state government to development works in the region.
Shiv Sena Minister Eknath Shinde, guardian minister for the Thane district, and local Sena Member of Parliament Shrikant Shinde were also present.
Shiv Sena's Rajendra Deolekar, mayor of the Kalyan-Dombivli Municipal Corporation (KDMC), said, "A number of the corporation's problems are awaiting solution at the state level. We still are yet to receive funds from the 14th Finance Commission grants, funds for projects under the Basic Services for Urban Poor scheme. Grants due to us for scrapping the Local Body Tax are also pending. Without funds how are we supposed to work at all?"
He added, the Sena chief presented these problems to the chief minister who has agreed to look into the issues at the earliest.
The Shiv Sena is the single largest party in the Kalyan Dombivli municipal corporation with 52 seats, followed by the BJP with its 42 corporators.
The parties formed a post-poll alliance to rule the municipal corporation.
The Shiv Sena has on several occasions complained of its ministers and legislators not being heard in the BJP-led government , of which it is a part, and being unable to get their work done.
Personalise your news feed. Follow trending topics