In a first, Solapur decides to give up on sugarcane cultivation
Jun 22, 2015 10:39 PM IST
Mandatory drip irrigation, no permission to exceed existing land under cultivation force district to take the step.
For a state considered the sugar bowl of the country and home to generations of politically heavyweight co-operative doyens, this is a sign of changing times.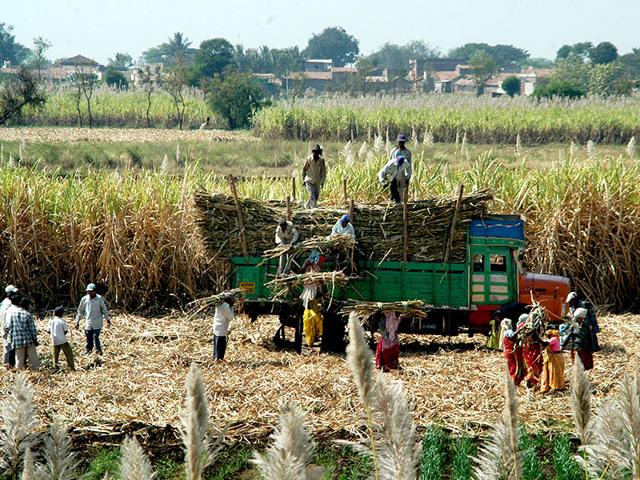 The drought-prone Solapur district in western Maharashtra, which has the highest number of sugar factories in the state (33), has finally decided to put a stop to cultivation of the water-guzzling sugarcane crop, with its collector saying the area under cultivation for the crop will not be allowed to exceed the existing 2 lakh hectares. The existing farmers have also been asked to switch to drip irrigation from flood irrigation, as it could save nearly 60% of the water utilised. Drip irrigation saves use of water by allowing it to trickle it slowly into the soil or the roots directly.
"It may be autocratic, but we have asked banks not to give credit to any farmer, who has not switched to drip. If some banks do so, we will not give them any subsidy. One can't hold lakhs of people to ransom to benefit a few," said Tukaram Mundhe, collector of Solapur, for whom the move is crucial considering his aim to make the district drinking water scarcity-free by 2016.
Experts have, for years, urged the state to apply brakes on the mushrooming of sugar factories and sugarcane cultivation, especially areas facing water crisis. Consider this: one hectare of sugarcane requires nearly 3,300 tankers of water (one tanker of 10,000 litres) for a year, while other crops can do with just 400 to 450 such tankers. For instance, the water needed to cultivate one hectare of sugarcane is equal to 12 hectares of rabi crop.
There are indications that the state, which is facing an agrarian crisis, may, too, make drip irrigation mandatory in phases for sugarcane cultivation. Sources said the state is expected to link interest-free loans to drip irrigation to incentivise it further. "Crop patterns must change. There has to be better utilisation of water and increased awareness so that districts such as Solapur and Osmanabad move away from sugarcane cultivation. It is on our agenda and will be a part of our drought-free village scheme, which is shifting the focus from contract-driven big dams to water shed development programmes," said chief minister Devendra Fadnavis.
Farmers have preferred sugarcane cultivation for years, as it promises a good price and because they have been members of sugar co-operatives. But with private sugar factories eating up the share of co-operatives and market volatility, of late, sugarcane, too, has not been getting the assured price. With politicians owning most of the sugarcane factories, it remains to be seen what stand the government will take on sugarcane cultivation.