PK Das: Man who made space for Mumbai
Dec 30, 2014 09:29 PM IST
Das has been among the foremost voices on preservation of open spaces in Mumbai. He has argued for participatory planning long before the concept gained currency.
For PK Das, Mumbai has been more than a mere city for the past 40 years. The diminutive Das is more than what his professional titles – architect and urban planner – suggest. Das has been among the foremost voices on preservation of open spaces in Mumbai, the voice that argued for participatory planning long before the concept gained currency, and the voice of sustainable and equitable development in the city. No wonder, then, that he fondly refers to Mumbai as "my laboratory."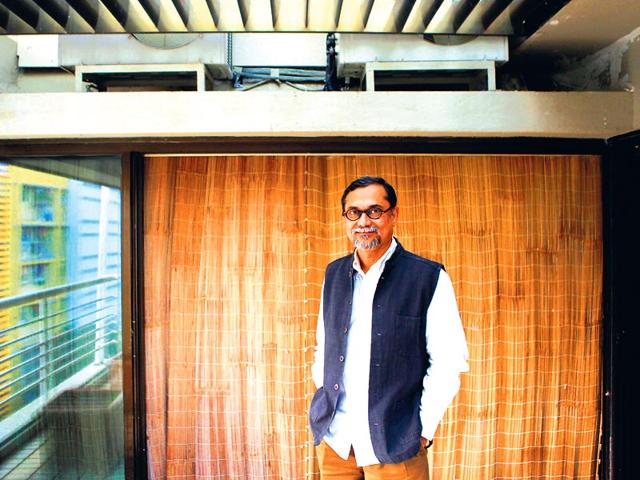 The last year has left Das satisfied in a small way. After years of campaigning for people's participation in planning the city, a theme that others amplified in recent years, the concept was included in the draft Development Plan 2014-34 that the Brihanmumbai Municipal Corporation (BMC) is preparing for the city. This tends to be a recurring theme in Das' work.
"Democratisation of spaces is important. Real estate turnover, in fact, has been the single-largest thrust of our city's development, at the cost of basic infrastructure, social amenities, open spaces and people's use of space. The city tends to be controlled by a real estate agenda and arbitrary changes in land use policies and Development Control Rules, all of which work against the greater common good and turn out to be anti-democratic," he said.
As a young architecture student who came to Mumbai (then Bombay) in the 1970s from Bhubaneshwar, Das found the city growing on him. He turned out to be a fierce campaigner of its development. Over time, he managed to segue his professional work in architecture and interior designing, with the macro issues of slums and land use in the city, with a focus on slum rehabilitation and open spaces. Along the way, he came to wear the hat of an activist.
However, unlike many activists, Das has firmly believed that activist work, especially on such issues, has to lumber alongside the bureaucracy and the elected government. "There's no alternative to engaging with them. It's not possible or feasible to bring about lasting changes unless one works within the system to change it from inside. Protest activism is one kind of activism, constructive activism another," Das said.
In collaboration with actor-activist Shabana Azmi, journalist Gurbir Singh, documentary filmmaker and civil rights campaigner Anand Patwardhan and activist Anna Kurian, Das set up the Nivara Hakk Suraksha Samiti to work constructively on slum rehabilitation. Its efforts were rewarded when the government allotted a plot in suburban Goregaon and families were handed over keys of flats that they had a role in planning and making. It could have been a model for the rest of Mumbai, as authorities attempt to re-house more than six million slum dwellers in better housing.
Public spaces, Das believes, must be protected, preserved and made usable for the largest number of citizens. Mumbai's waterfronts are its greatest asset and deserve to be democratised more than they currently are, he adds. His collaborative work on waterfronts in Juhu, Bandra promenades and Dadar Chowpatty, and his comprehensive plan for rejuvenation of the Gateway of India precinct has made a difference in that direction.
Das has also trained and mentored a large number of architects and planners during his professional years. "As young impressionable architects working in his office in the mid-90s, I used to find it highly admirable that he incorporated environmental and social concerns into planning and explored avenues of social activism. We would be awestruck at his commitment and energy to social causes and campaigns. My admiration remains after being in my own practice for almost 19 years," says TR Geevith, independent architect.
Through his work and projects, Das continues his experiment even today: how to bring democratic principles to bear on Mumbai's development, for which financial agencies and international consultants draw up designs and elevations. "Mumbai is far from being a developed city. Only when all its citizens have access to shelter, health, education and open spaces, can we call it that," he said.
Projects and awards
* The principle of participatory planning, which he advocated for decades and was finally included in the city's draft Development Plan 2014-34 Open Mumbai, his acclaimed exhibition and campaign theme, which amplified participatory planning
* Restoration of waterfront spaces such as the Bandra Bandstand project and plans for other waterfronts in Mumbai
* Affordable housing and re-housing of slum dwellers through the organisation Nivara Hakk Suraksha Samiti, and restoration work of public spaces such as Land's End, Juhu Chowpatty, Dadar Chowpatty
* The driving force behind the Mithi riverfront development, re-housing of conservancy workers and rehabilitation of project-affected people
* Recipient of first Urban Age Award instituted by the London School of Economics and Deutsche Bank, for the Mumbai Waterfronts project