Ghulam Ali believes rap culture is 'spoiling real culture of music'
Apr 08, 2016 03:19 PM IST
Pakistani ghazal singer Ghulam Ali isn't a fan of rap music as he feels this genre is spoiling the culture of music in films and albums.
Guess who's not a fan of rap music--Pakistani ghazal maestro Ghulam Ali. The famous singer believes that excessive use of rap music in today's movies and albums is "spoiling the real culture of music".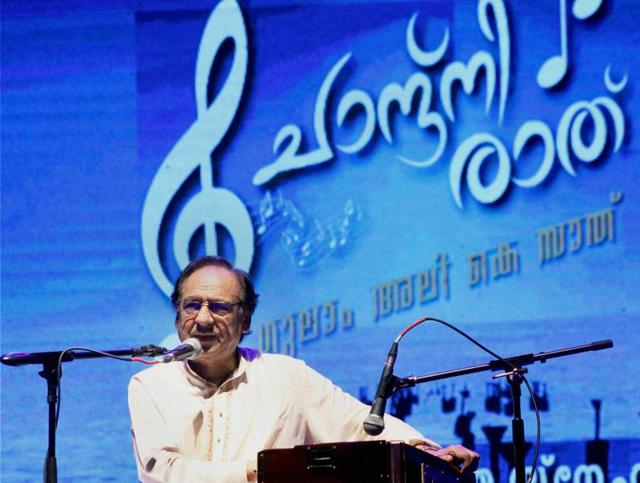 Speaking at a function on Thursday, the legendary singer: "Rap culture is spoiling the (original) culture of music. One should understand that." Ghulam Ali, who has been facing protests by a section of society here over his Pakistani origins, also slammed the increasing usage of 'double-meaning words' and 'cheap' words in the songs these days.
Read: Ghulam Ali's music event in Delhi cancelled after threats
Read: Ghulam Ali-starrer film's music launch faces threat from Hindu Sena
Read: Ghulam Ali thanks Mamata for ending 'udasi ka din', performs in Kolkata
"Today's music has become such wherein even if put cheap words in a song, it will still be loved by people." He described Shreya Ghoshal and Sonu Nigam as his favourite Indian singers.
Watch Ghulam Ali sing Hungama Hai Kyon Barpa here: