India feels like a special place, says DJ Major Lazer
Hindustan Times |
Ruchika Kher
Feb 17, 2016 05:20 PM IST
Ahead of their gig, Mad Decent Bloc Party, in Mumbai on February 19, frontman Diplo gets candid about his love for India, the last days of EDM.
Major Lazer, a project by DJ-music producer Diplo, DJ Jillionaire and DJ Walshy Fire, is not just a concoction of mainstream electronic and hip-hop music with influences from electro, dancehall, dubstep and trap. Their performances are famous for out-of-the-box visual artistry and theatrical stage tactics. And now, with their song, 'Lean on', shot on the outskirts of Mumbai, breaking music records, the collective is on cloud nine. After touring India in 2014, Major Lazer will be back in the country again this month. Ahead of their gig, Mad Decent Bloc Party, in Mumbai on February 19, frontman Diplo gets candid about his love for India, the last days of EDM, and more.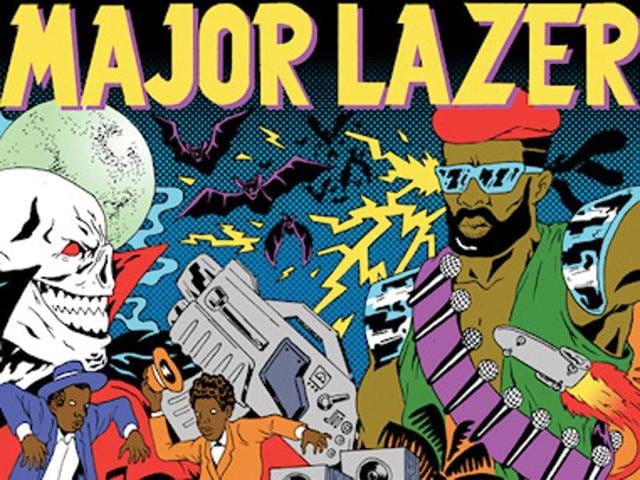 You seem to have a deep-rooted connection with India. What makes you keep coming back?
India's cultural diversity humbles me. When we, as Major Lazer, toured the country [in December 2014], it was mind-blowing to see our fan base here. We wanted to incorporate that vibe into the video we made for 'Lean on'. To us, India feels like a special place, backed by strong legacy and an even stronger future.
Does Indian music inspire you?
Indian music is diverse and emotional. I remember trying to do some yoga on that music the last time I was here.
Watch Lean On by Major Lazer & DJ Snake here:
Do you think 'Lean on' turned things around for Major Lazer?
I think our music represents something really new. 'Lean on' created musical history.
You have collaborated with Madonna. How was that experience?
It already s**ks to be a woman in the music industry, but to be a 'boss woman' is even harder. No one seems to want her to succeed. Her song, Ghosttown, was a guaranteed No 1, but she didn't get a fair shot. Even with B***h I'm Madonna, everyone said that there's no way it will go anywhere, but I told her, "It represents you more than anything." With Madonna, I had to gain her trust. I was really honest with her in the studio about what I was doing. I wasn't a fan. She knows I wasn't trying to be there and make money. Every time I hang out with her, she's awesome and fun.
Do you think that after being part of the music scene for more than 10 years, your time has truly come now?
I feel that one has to evolve. We can't be making the same records now that we were making when Pon de floor came out or even when Peace Is The Mission came out. Music is always going to evolve, and we can't stop that.
You've said that you don't see EDM growing any bigger. Why do you think so?
Today, electronic music belongs to the youth, and its accessibility is part of the genre's allure. Any kid can pick up a laptop and make music. The genre has grown because of festivals and shows that happen often now. Every genre starts underground, gets trendy, becomes popular, and then dies or is reinvented. Today, EDM is at the highest it has ever been. So, I don't know how much higher it will get.