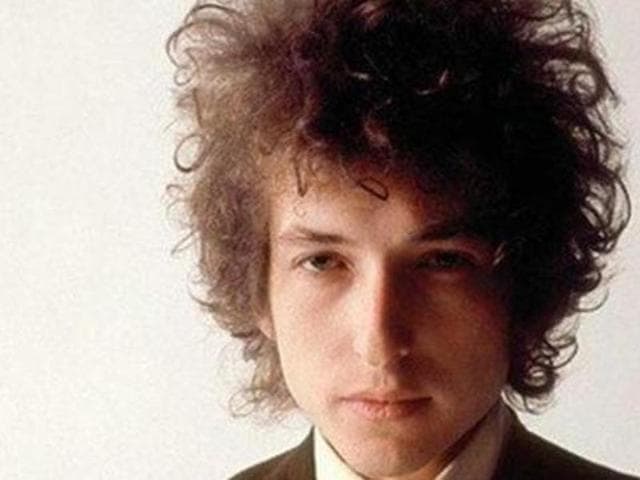 These Bob Dylan songs' renditions in Bengali, Hindi will make you happy
Bob Dylan just won the Nobel Prize for Literature. reason enough for you to listen to these singers who have either done a cover of his hit songs or adapted them in their native languages and given great songs.
Hindustan Times | By Nivedita Mishra
UPDATED ON OCT 14, 2016 03:59 PM IST
Unlike the Beatles, Nobel laureate Bob Dylan was never really enamoured by India – he never visited Rishikesh, followed no gurus and his music is far removed from any influences of the any Indian classical music forms as his roots were in the American country and folk-rock traditions.
Dylan, however, has a legion of fans in India and many of them are musicians. Lou Majaw, Shillong's very own Dylan, is well known but there are other musicians who have sung and paid tribute to the singer in their own styles.
Here's a look at artists who have either sung his popular songs or adapted them in their native languages.
Anjan Dutta's Mr Tambourine Man and other songs
Bengali actor-filmmaker and singer is an admitted fan of Dylan. In the 1990s, he was part of a group of Bengali rock that dubbed itself as Anyodharar Gaan (alternative song). His music is simple and influenced by blues, bluegrass, folk and country music. Listen to him sing Mr Tambourine Man here…
Bengal's Purna Das Baul presents Mr Tambourine Man
Purna Das Baul, the legendary Baul singer of Bengal, has his own take on Dylan's Mr Tambourine Man, replete with its Bengali folk music influences.. the ektara, the flute and, of course, Purna Das' soaring voice. The experience will leave your enriched...
Jagdish Rao's Blowin' in the Wind and Things Have Changed
A search on YouTube threw up the name of Jagdish Rao, who describes himself as somebody who "live and breathe the golden oldies". "As a tribute to the great singers of yesteryear, I'm posting covers of my favorite songs by them... all recorded at home on my desktop computer using karaoke backing tracks," he adds.
Listen to him here:
Mysha Didi sings Blowin' in the Wind
This Maldivian singer's cover of the iconic Blowin' in the Wind will transport you to another world. Blessed with an amazing voice, Mysha's singing is top notch. Listen to her heartfelt tribute to Dylan.
Susmit Bose's cover of Blowin' in the wind
Indian musician Susmit Bose has often talked about social issues through his music and songs. It was only natural that he was drawn to Dylan's balladeer style of singing, his other influence being Pete Seeger.
"Many of us in late school and college at that time knew in our painful bones, that it was only a matter of time before India would need its own Pete Seeger and Bob Dylan to sing about the angst of urbanization and fragmentation in the country brought about by 'development'," he writes on his website describing his own journey.
Listen to him sing Blowin' in the Wind for an AIDS Day programme as well as a separate tribute to the singer.
Susheela Raman sings Like a Rolling Stone
Susheela Raman, the British-Indian musician known for her energetic and syncretic live performances borrowing from Bhakti and Sufi traditions of India and Pakistan, pays a glowing tribute to Dylan with this moody, slowed-down version of Like a Rolling Stone...
Divana's take on Jokerman
Rajasthan's Divana has adapted Dylan's Jokerman, a 1983 politico-mystical warning of false prophets, to precision. The sentiment of what was once dubbed as "a sly political protest, addressed to an antichrist-like figure" has been adapted by this troupe of Manganiyar musicians to sounds and instruments of the desert.
Listen:
Pani par khade gazab/ tumne roti ko banto
Standing on the water/casting your bread

Imliyanger Lemtur's rendition of Make You Feel My Love
The separatist movements in India's northeast (Meghalaya, Nagaland and Manipur) find a kindred spirit in the protest music of Dylan. Listen to Lemtur of Kohima perform Dylan's Grammy Award-winning album, Time Out of Mind here.
Finally... Lou Majaw's glowing tribute to his idol
Who can do it better than Lou Majaw! The man, who has been celebrating his idol's birthday since 1972, says Dylan getting the Nobel is the best news on earth. Watch him perform the country spiritual Knocking on Heaven's Door here...
Close