Wanted to quit playback singing at my peak: Anuradha Paudwal
Updated on Feb 01, 2017 05:54 PM IST
Singer Anuradha Paudwal, who was recently awarded Padma Shri and whose hits include Aashiqui and Hero, says she deliberately wanted to quit film music when at her peak.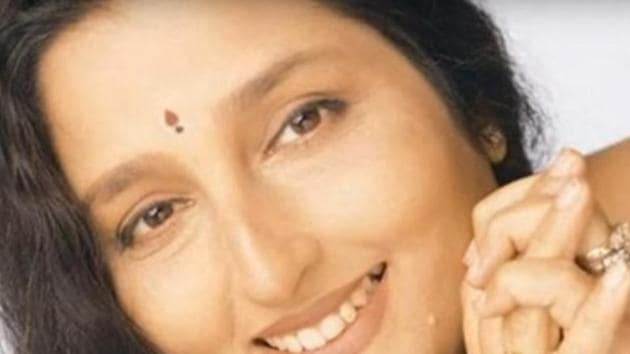 She sang her way through the 70s and 80s, before quitting playback for Bollywood films at her peak in the 90s, and Anuradha Paudwal says she always wanted to leave the game when on the top.
Anuradha first sang a shloka in the 1973 Abhimaan, starring Amitabh Bachchan and Jaya, following up with films like Kalicharan, Aap Beati and the blockbuster, Hero.
It was, however, in the 90s where the 64-year-old singer came up with consecutive hits in Aashiqui, Dil Hai Ki Maanta Nahi and Saajan.
"I had decided to give up film singing much before Aashiqui and Dil Hai Ki Maanta Nahi. But I had decided that I will give it up when I am at my peak," Anuradha.
When asked why did she want to leave at her peak, the singer added, "Because you should be missed."
Her decision to quit singing for films came as a surprise for many but Anuradha says nobody was privy to her idea.
"Nobody knew. I didn't discuss it with anyone. It was only between me and my God. I'd rather be missed than people say 'why is she singing,'" she says.
She, however, did reach a stage in her career where after having several highs with films like Ek Duje Ke Liye and Karz, she saw a dry run post Hero.
"There was a big lull of four years after Hero. I faced that. There were hardly any films. They were all multi starrers," Anuradha says.
The singer then gradually moved to singing devotional songs. Anuradha says she had to initially face difficulty even for singing devotional tracks.
"You will be surprised, that time when I had gone to a couple of companies, I said I want to sing bhajans but they said no there is no market for your bhajan. And see today. The whole scenario has changed.
"They said 'no one wants to listen to bhajans from you.' They wanted me to sing only ghazals. Now that I look back, it has been a very rich journey."
The veteran singer feels she can't fit into the music scene of today, "there is jazz, pop, rock kind of music which I can't sing". She doesn't have any disdain for it except for a word of caution for contemporary singers.
"I feel bad when singers don't try to retain their identity. Everybody sounds the same. You can't figure out. Songs are composed only on those four notes.
I feel very sad for the singers because we got different songs to sing, we had our voice and the music directors tried to make use of that quality," she felt.
Anuradha says her contemporaries had distinct voice which separated all of them.
"Kavita Krishnamurthy sounded like her, I sounded like myself and Alka (Yagnik) had her own voice. It never happened that everybody was in the same slot and sounded the same, which is the case today. I feel sad for the singers because it is difficult to build an identity."
The National Award winning singer has been conferred with Padma Shri. The win for Paudwal comes on the heels of her being conferred with honorary D Litt degree by the DY Patil University.
Apart from this, the singer will be felicitated by Chennamneni Vidhya Sagar, Maharashtra Governor on February 18 for outstanding contribution in the field of music and social service.
Follow @htshowbiz for more
Personalise your news feed. Follow trending topics