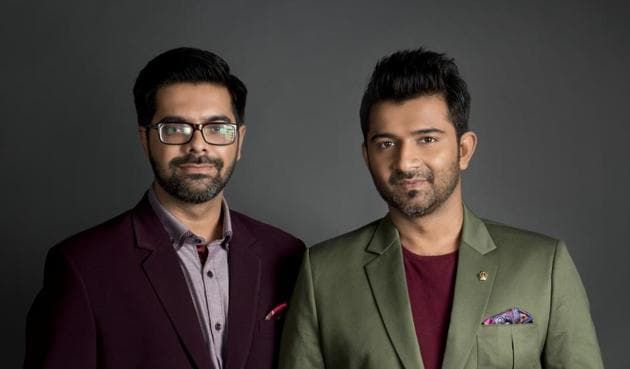 We are very serious about script narration: Sachin-Jigar
The music composers insist that script narration is very important for them to create the score for a film.
UPDATED ON MAR 23, 2017 08:11 PM IST
It's not just actors who sign a film according to its script. Music director duo Sachin-Jigar think it's necessary for any music composer and especially for them, to go through the script before they start composing the music. "We are super serious about narration. We need to get in the skin of the characters and the story line. It is very important for us to understand the story and only then can we make its score," says Sachin.
Having composed music for films such as Any Body Can Dance (2013), Go Goa Gone (2013) and Badlapur (2014), they say: "As a producer if you want music that speaks to the script, then you have to tell the story to the composers. We come from a theatre background, so that's the only way we know."
They have previously said that they want to do the entire music for a film, and not just a song or two."We have tried that before and it just doesn't work for us. This year, we worked on just one film and don't regret that. 2016 saw filmmakers going for an ensemble rather than a solo music composer. We feel that in 2017, it'll be back to a single music composer for one film," says Jigar, insisting that the duo don't want to follow a trend.
"We don't want to be a part of any rat race because even if you win the race, you are still a rat. Our point is, we don't want to be known for following a trend and producing hits for that. Every big music director or composer have their own style and when one listens to their music, they can identify the artist, by just listening to it. We want to be there and the only way we can do that is by doing something challenging and not by following a certain trend in the industry."
Close