Madrassa cleric in Noida allegedly beats six-year-old with belt for failing to say Arabic word
May 09, 2019 12:42 PM IST
According to the girl's father, she had failed to recite a word in Arabic class in the madrassa following which the cleric beat her up with a belt.
A six-year-old girl was allegedly assaulted by a cleric in a madrassa in Sorkha earlier this month for failing to recite an Arabic word in class. A non-cognisable report was registered at the Noida's Sector 49 police station on May 5, a day after the family became aware of the incident. The cleric is on the run.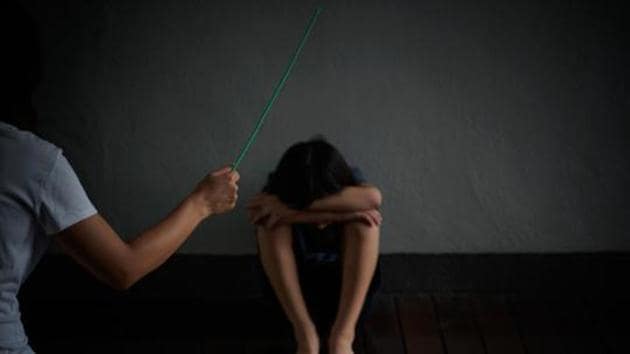 The incident came to the family's notice on May 4. The victim's father lives with his family in Sarfabad. He works as a taxi driver and, around two months ago, sent his eight- and six-year-old daughters to the madrassa in Sorkha.
"We were paying separate fees for their admission, studies and accommodation and food. Every fortnight, we would bring them home for two days. On the afternoon of May 4, my wife was bathing my younger daughter when she found bruises on her back. We questioned both the girls, after which my elder daughter narrated the entire incident," the father said.
He said that according to the girls, the victim had failed to recite a word in Arabic class, which the cleric was taking. "He assaulted her with a belt, after which she lost consciousness and regained it after two hours. We were outraged when we heard this and immediately went to the madrassa to talk to them," the father said.
The family alleged they were not let into the mosque complex and the cleric called goons to keep them out, after which they approached the police.
Based on the family's complaint, a non-cognisable report (NCR) was registered at the Sector 49 police station against the cleric under sections 323 (punishment for voluntarily causing hurt) and 504 (intentional insult with intent to provoke breach of the peace) of the Indian Penal Code. The police called in the cleric's father for questioning, and he was let go after a while.
"The suspect is on the run at the moment, and a search is on for him," Ajay Kumar Aggarwal, station house officer, Sector 49 police station, said.