Miranda House student dies five days after Uber crash in Noida
Updated on Sep 29, 2016 09:24 AM IST
Five days after an Uber cab rammed a truck in Noida 16A, 20-year-old Miranda House student Kaayum Pegu lost her battle for life.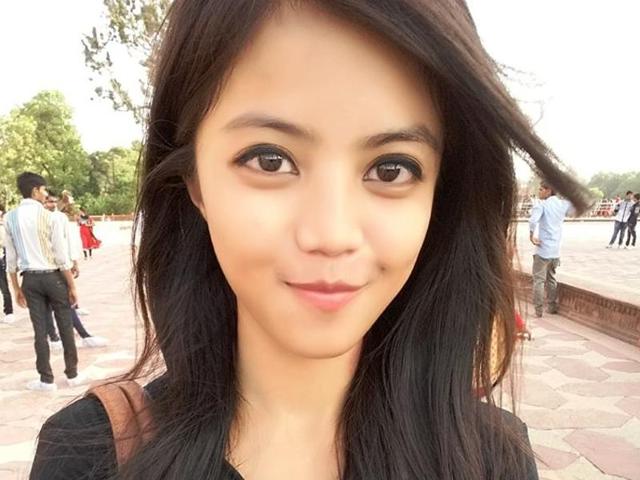 Kaayum Pegu, a second year student of Miranda House college, died on Wednesday -- five days after she was critically injured when the Uber cab she was travelling in rammed a truck near Sector 16-A.
"Pegu, 20, was on ventilator support ever since she was admitted to the hospital on September 23," said VB Joshi, spokesperson, Kailash Hospital, Noida Sector 27.
"She had fractured her skull and ribs. There was internal bleeding. She was declared dead at 7.56am Wednesday," Joshi said.
Pegu's father, Ghanakant Pegu, who works with the transport department in Guwahati, said he had sent his daughter to Delhi a year ago when her name appeared in the cut-off list of the college. "She was my elder daughter. Don't know how we are going to live without her," he said.
Kaayum and three of her friends — Tanuz Kalita, 19, of SGBT college, Siddharth Pathak, 20, of Swami Shraddhanand College and Akshara Badola, 20, of Mata Sundari College — were returning from Greater Noida on September 23 after attending a birthday party. Their cab hit a stationary truck.
The survivors alleged that the driver was speeding and did not slow down despite repeated requests. "The driver was smoking in the cab and was speedingsaid Kalita, who was discharged after primary treatment.
"He rammed a stationary truck. He abandoned the cab and fled from the spot after the accident. The police arrested him on the same day," Kalita said.
Badola and Pathak are still recovering at the hospital. Pegu's body has been sent for postmortem, reports of which are awaited.
"Kaayum is no longer with us. She fought bravely and we are sure she is in a better place," said Farjad Hazarika, a friend of Kaayum.
"We all knew that she was a wonderful human being and we pray that her soul rests in peace. The family requests for privacy at the moment. Thank you all for your prayers, love and support," said Hazarika
Friends and teachers of Pegu described her as a "quiet but bright student".
"What I remember about Kaayum is her beautiful smile," said Swati Moitra, English teacher at the college, who taught Pegu in her first year.
"She had a lovely presence in the class and was punctual. Her death has come as a great shock for all of us," Moitra said.
Read more: Noida: Uber cab rams truck, DU student from Miranda House critical
Personalise your news feed. Follow trending topics