Residents waiting eagerly for Pullela Gopichand Academy in Greater Noida
Following PV Sindhu's silver medal, parents are flocking Pullela Gopichand Academy that will open next month in Greater Noida.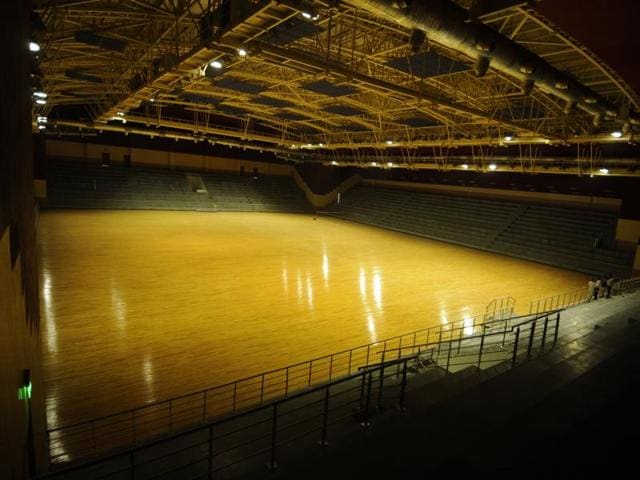 Updated on Aug 24, 2016 01:24 PM IST
Following PV Sindhu's silver medal in badminton at the Olympic Games, parents are thronging the Greater Noida stadium to admit their children for badminton coaching. Pullela Gopichand, former badminton champion and Sindhu's coach, is opening a branch of his academy at the stadium.
The authority is planning to set up more badminton courts as the number of enquiries about Pullela Gopichand Academy is increasing, despite not even opening the registration.
"Before PV Sindhu won an Olympic medal, we used to get around 4-5 enquiries per day about admission to the academy. After Sindhu won the silver medal, we have been receiving 50-60 enquiries daily, not only from Noida and Greater Noida but also from Delhi, Ghaziabad and other nearby cities," Rajiv Tyagi, general manager of the Greater Noida authority, said.
Read more: Gopichand to train kids in badminton at Greater Noida stadium
Tyagi is responsible for the maintenance of the 39-acre stadium, in which eight courts are allotted for the Gopichand academy.
The academy has caught the attention of parents in Delhi-NCR as they also expect Sindhu to share tips with trainees.
Ghaziabad businessman Ankur Saran, whose three children are undergoing badminton coaching at an academy in a private school, now wants to admit them to the Gopichand academy.
"My daughters, Kashish of class 8 and Kavya of class 4, and son Sajal, of class 2, are passionate about badminton. After PV Sindhu won the silver, I have decided to focus on getting my children coached in the sport more seriously. Sindhu has become a hero for my children," Saran said.
"I want to give them the best facilities and exposure so that they can do well in badminton. I am taking help from friends so that they get admission to the academy. I am nervous as getting into this academy is not easy," he said.
Read more: Authority will invite PV Sindhu to Gopichand's academy in Greater Noida
The authority has reserved around 30,000 sq feet area of the stadium for badminton. The badminton area is on the first floor of the building complex that houses the Olympic-standard swimming pool.
"We have no dearth of space in the building. As the traffic of enquiries is increasing, we are planning to allot more space so that more than eight courts can become operational when the sessions begin," Deepak Agarwal, chief executive officer of Greater Noida authority, said.
The authority has spent `130 crore on building the stadium, which also includes a cricket ground.
Parents are in a hurry to get the registration done but the authority is yet to start the process. "We spoke to Gopichand after he returned to India. He will be available at Greater Noida in the beginning of October. We will conduct registrations by September-end, after which Gopichand will start the selections. He will train a select few, who can be groomed into better players," Tyagi said.
Officials said the fee structure for coaching is yet to be decided and that the stadium can also accommodate outstation players.
Read more: Champ-making factory: A peek into Pullela Gopichand's academy
Close Story