UP CM Yogi Adityanath's green signal to Delhi-NCR's second airport in Greater Noida
The UP chief minister Yogi Adityanath has directed officers to sort out issues with Union government concerning the construction of Jewar International Airport in Greater Noida.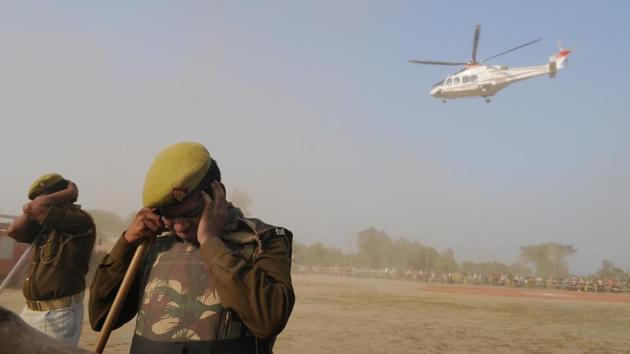 Updated on Apr 07, 2017 04:33 PM IST
Chief minister Yogi Adityanath has revived the proposal for Jewar International Airport in Delhi-NCR's Greater Noida. According to sources, the chief minister asked senior officers to take up with the Centre the issues concerning the construction of Jewar International Airport.
Union minister of state for culture and tourism (independent charge) and Gautam Budh Nagar MP Mahesh Sharma who had been favouring the Jewar International project had recently met the chief minister.
Read | Jewar airport: Civil aviation asks for survey to study area
The idea of an airport in Greater Noida was first mooted by then UP chief minister Rajnath Singh. Mayawati-led BSP government also pushed for the Jewar International Airport. The SP government, however, preferred an international airport in Agra and considered Saifai (SP chief Mulayam Singh Yadav's native village) as one of the options.
Adityanath gave directions to senior officers of infrastructure and industry development department during the presentations made to him on late Thursday evening.
"Chief minister has asked officers to push for construction of an international airport at Jewar. He has also asked the officers to explore the Agra option," said a senior officer. About the Agra-Lucknow expressway, the chief minister asked the officers to get the work completed at the earliest. He said the work on Poorvanchal Expressway, too, should also be started at the earliest.
Read | Civil aviation director visits proposed Jewar airport site
The state government will also remove "Samajwadi" from the "Poorvanchal Expressway" project of the previous Akhilesh Yadav-led Samajwadi Party government.
The chief minister said the super specialty hospital coming up at Noida should be developed on the lines of the All India Institute of Medical Sciences (AIIMS). He said the Gautam Buddha University situated at Greater Noida should be developed as centre of excellence. He asked the officers to explore the option of re-opening the closed spinning mills in the state. He asked officers to submit a report on the issue in three weeks.
Close Story