Before Rio 2016, Lalita Babar had to cross several hurdles
Updated on Aug 17, 2016 12:36 AM IST
Hailing from a region in Maharashtra where the average rainfall is less than 500mm, Lalita has had to fight poverty and social prejudice.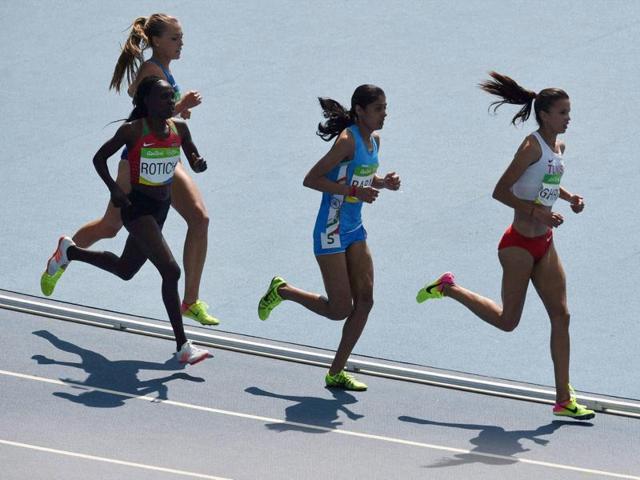 Years ago, when Lalita Babar started participating in sports, her parents had reservations about her pursuit. Hailing from the perennially drought-hit Maan region in Satara district of Maharashtra, girls were once unwanted here, and Lalita's parents wanted to marry her off at the earliest.
The qualms are gone as the 27-year-old made history at the Rio Olympics, finishing 10th in the 3000m steeplechase final on Monday.
Known as 'Maandeshi Express' for her speed, the journey has not been without hardships. Hailing from a region where the average rainfall is less than 500mm, Lalita has had to fight poverty and social prejudice.
"Our main concern has always been about inadequate rain as it affects our crops. We thought Lalita's decision to make a career in sports would be an economic burden on the family," said father Shivaji, who works as a driver.
As Lalita excelled in local events, her confidence to scale heights grew, he said.
But drought and poverty were not the only obstacles for Lalita, the eldest of four siblings. Growing up in a region which was once known for its skewed sex ratio — many families named their daughters 'Nakushi' or unwanted, Lalita's challenges were manifold. One of her sisters too was named Nakushi.
Today, the daughters of the Babar family have made their parents proud. While Nakushi and her sister are in the police, Lalita, who started with kho-kho before switching to athletics, became the first Indian athlete in 32 years to participate in the final of a track event at the Olympics. PT Usha was the last to do so, missing the podium by a whisker at the Los Angeles Olympics in 1984.
"We have realised that our opposition to Lalita for choosing sports as a career was wrong. We are confident that after putting our village on the global map, she will win an international medal for India," said mother Nirmala, still uninformed about steeplechase, her daughter's event at Rio.
To watch Lalita's event on Monday, Mohi village, where the family lives, assembled at a school where special arrangements were made for the telecast of the event.
Close Story
Personalise your news feed. Follow trending topics