Sharia courts have role to play in dispute resolution
A study of 94 years of Sharia courts' decisions would show that the courts have been by and large pro-women and have saved hundreds of marriages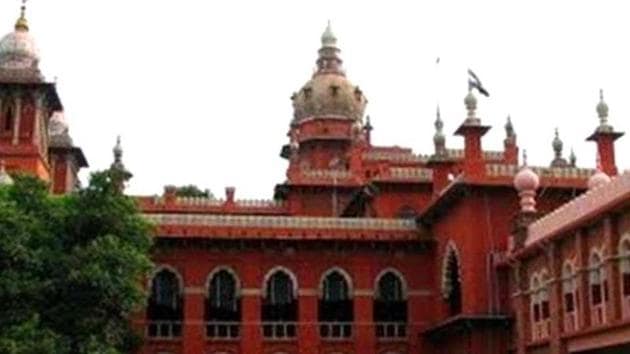 Updated on Dec 22, 2016 01:25 PM IST
The Madras High Court order on Sharia courts is strange as the Supreme Court itself in its landmark decision on July 7, 2014 has held that Sharia courts are not courts as the Indian legal system doesn't recognise a parallel judicial system. No one has ever asserted that Sharia courts are 'courts' in the strict sense of the term. Is it not a fact that privatisation of justice is a fact of life not only in a developing country like India but in most developed countries? Does our law not recognise arbitration and other alternative methods of dispute resolution?
Most businesses consider a private arbitrator an attractive alternative to a judge selected by the government. A recent survey of 1,000 of the largest US corporations showed that 79% used arbitration to resolve commercial disputes in the last three years. Thus one of the central functions of government, business dispute resolution, is largely escaping the State's sphere of influence. The decline in the use of public court processes and the shift to private, largely unregulated and unscrutinised processes is a global trend.
Governments do attempt to portray the court system as one of speedy and impartial justice. But in reality, traditional courts have many problems, just like the other appendages of governmental bureaucracy. They are often slow at their best and conduits for gross injustice at their worst. At a more fundamental level, no evidence shows that the adversarial system which our judiciary follows is the best way to solve disputes. Whenever parties choose arbitration rather than government courts, it demonstrates that arbitration is making both parties better off.
Read: Muslim women don't want change in laws on triple talaq: Scholar
United States is witnessing a huge decline in the number and proportion of cases tried in federal and state courts. In United Kingdom from April 2013 we are witnessing the exclusion of civil (and most family) claims from the ambit of the legal aid scheme with mandatory diversion to private mediation for a vast swathe of disputing parties who have brought their cases to the county courts for judicial determination. The move has been termed as the 'economic cleansing of the civil courts'.
There is indeed a global shift to mediation as part of a social movement in which parties are increasingly turning to the less 'brittle' justice of mediated solutions in which no one loses and rights claims are visualised as problems in search of win-win solutions.
Arbitration is essentially private, specialist adjudication on merit. This is the context in which the latest order of the Madras High Court on Sharia courts is to be understood. At the end of the day, the High Court may permit continuance of Sharia Courts which are nothing more than arbitration councils. Even UK has set up five Sharia courts, with their rulings enforceable with the full power of the English judicial system.
Read: Madras high court bans unauthorised Sharia courts in Tamil Nadu
For almost a century or so, British judges in India were assisted by Muftis and Qazis in the discharge of judicial functions. The Qazis Act of 1880 deprived the Qazis of their judicial powers. The British courts now started pronouncing judgments on Muslim Personal Law. Establishment of Sharia courts was demanded in the first quarter of 20th century but was not conceded. This development set the stage for the establishment of Sharia courts in Bihar in 1920. The Sharia courts of Bihar are widely respected and their elaborate procedure of recording issues and decisions based on Sharia are quoted in approval by the various courts in eastern India. It may be noted with some interest that no law governing citizens can compel them to necessarily use the forum of civil courts to settle disputes. Thus no law prohibits establishment of Sharia courts. Bihar as well as Madras have the most elaborate system with lower and appellate Sharia courts. Detailed rules are in place for the registration of cases with all the necessary details of parties, payment of small amount as fee, conducting of in-depth enquiries, holding of hearings with the assistance of lawyers etc. Decisions include a statement of facts, discussion on evidence and issues are disposed of with proper citation of sources of Muslim Law.
Judgments are subsequently published and courts do act as courts of records. Moreover there is an elaborate system of appeal. Due to the success of Bihar model, we have sharia courts in several states and that's why neither the centre nor the Muslim Personal Law Board have denied the existence of such courts in the apex court. In Bihar alone, approximately 50,000 cases have been amicably resolved with a remarkable degree of compliance. The cases are disposed of in record time which generally does not exceed beyond a year. But an important point to note is that a judgment by a Sharia court doesn't have any legal status if one of the party challenges it. These orders cannot be enforced.
Read: Muslim women's group demands complete ban on Shariah courts
There has been a steady increase in the number of cases filed with the Sharia courts. A study of 94 years of Sharia courts' decisions would show that the courts have been by and large pro-women and have saved hundreds of marriages and gave decisions in favour of destitute women. Challenging of sharia courts' decisions in the civil courts is extremely rare. Since Sharia courts do not follow the doctrine of precedent, they try to give justice according to unique circumstances of individual cases. This is not to say that all their decisions are as sound in law as regular court decisions. There have been some bad decisions as well.
Even the Bharatiya Muslim Mahila Aandolan, which is leading the current movement for reforms in Muslim law, runs its own Sharia courts. Those who run these courts do say that in most cases women themselves come to these courts for divorce. Sharia courts would go out of business if our civil courts render cost effective and timely justice.
Faizan Mustafa is vice chancellor, NALSAR University of Law, Hyderabad.
The views expressed are personal
Close Story