Farm loan waiver: A bad idea for agriculture economy
Apr 30, 2017 08:59 AM IST
Studies show loan waiver can adversely impact production; goverment needs to be technology enabler from loan waiver
In India where annual agriculture waste is about Rs 96,000 crore, farm loan waiver is just a poll sop with no long term economic gain for farmers in distress. The money waived could be invested for creating infrastructure that makes farmers independent of cartel of traders and help them to reap maximum economic benefit of their produce.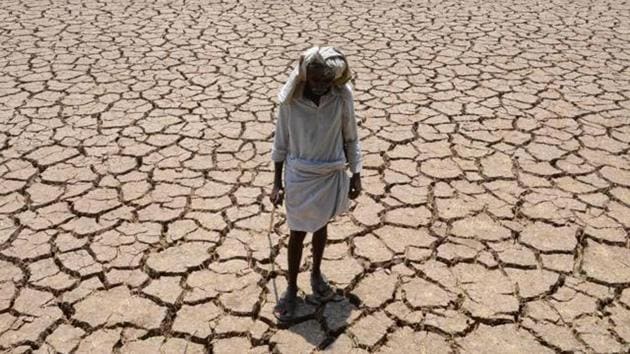 Yogi AdityaNath, Uttar Pradesh chief minister, on Tuesday announced a farm loan waiver of Rs 36,359 crore prompting farmers in other states --- Haryana, Maharashtra, Madhya Pradesh and Rajasthan --- to demand a similar relief. Many farmer right advocates also want the outstanding loans to be written off saying unseasonal rainfall and drought has worn the sheen off the Indian farm sector in the last three years.
But, loan waiver has not helped the farmers. It is a relief only for one season with the farmers going back to grind in the next. Giving such sop is also not economically viable as it reduces government's fiscal power to intervene when needed the most.
Studies done by the Kolkata based Indian Statistical Institute and the World Bank have showed that loan waiver is not a solution to Indian agriculture mess.
The institute's 2013 study showed increase in loan repayment default after the Central government announced farm loan waiver of Rs 60,000 crore in 2008, a year before general election. Honest farmers repaying the loan also turned defaulters after the waiver, the study said.
A study --- The Economic Effects Of A Borrower Bailout: Evidence From An Emerging Market --- by Xavier Giné and Martin Kanz of the World Bank said such move can affect agriculture output in medium to long term as banks may get more selective in extending credit.
"We find no evidence of greater investment, consumption or positive labour market outcomes in areas where debt relief led to a significant reduction of household debt," the study said.
A 2015 ICRIER paper said the massive write-off of loans in 2008 took its toll on the banks, increasing the non-performing assets of commercial banks threefold between 2009-10 and 2012-13. Arundhati Bhattacharya, State Bank of India chairperson, said last month that the farm loan waiver leads to credit indiscipline for which a privilege motion was moved against her in the Maharashtra assembly.
The real crisis for Indian farmer is that he or she is not in control of the produce, unlike other businesses, and is dependent on cartel of traders to fetch a decent price. The cartel makes money in case of good or bad crop season as their margins remain intact . In fact, in case of a crop failure the trader profit margin rises whereas the farmer is in distress without remunerative price.
The governments --- Centre and states --- have repeatedly failed to break the cartelisation and their effort to create farm infrastructure through cold stores has helped the corporate sector more than the farmers.
Except some farmers in Maharashtra and Punjab, most of the cold stores built with help of the government subsidy are owned by corporates. So, now these corporates are buying produce in farms at cheap rates, keep them in cold stores, repackage them and sell them in malls in cities at thrice the purchase price. Neither the farmer gains nor the consumer.
But, when you buy Washington apple from a mall in Delhi or Mumbai, a huge chunk of the price directly goes to the farmer in northern America, whom the local government has empowered with farm to market technologies. In India, such an effort is limited to parts of Maharashtra and Madhya Pradesh, where the state governments have set up companies having thousands of farmers giving them power to bargain a price for their produce.
In rest of the country, farmers continue to throw away their produce as seen during demonetisation when the traders refuse to sell them with no alternative available for use in the food processing industry. A March 28 reply in Lok Sabha estimated annual farm wastage to be around Rs 96,000 crore. In case of cereals, the loss was 4.5% of the total produce and in case of guava 15.88%. In western countries, the loss is less than two per cent.
Farm expert M S Swaminathan summed up the Indian agriculture crisis nicely when he said that a Punjab farmer, at the heartland of the green revolution, with an average of 3.79 hectares, gets less than the starting salary of a class-four employee.
This distress will hurt farm economy till sops such as farm loan waiver is given and farmers are not empowered to make their produce remunerative. For that to happen, the government needs to be 'technology enabler' instead of waiving loans.