India's advocacy of disaster risk management will save lives
Jan 12, 2018 04:43 PM IST
In a world where disasters cost the global economy $520 billion every year and push 24 million people into poverty, it has never been more important to move from managing disasters to managing the risks which drive them. These risks include poverty, bad planning, lack of building codes, destruction of protective eco-systems, climate change and population growth in disaster-prone areas
Over the last 20 years, India has led the world in reducing loss of life from disasters. Learning from the 1999 super cyclone that claimed about 10,000 lives, Odisha and other states on the shores of the Bay of Bengal have avoided large-scale loss of life from major cyclonic storms.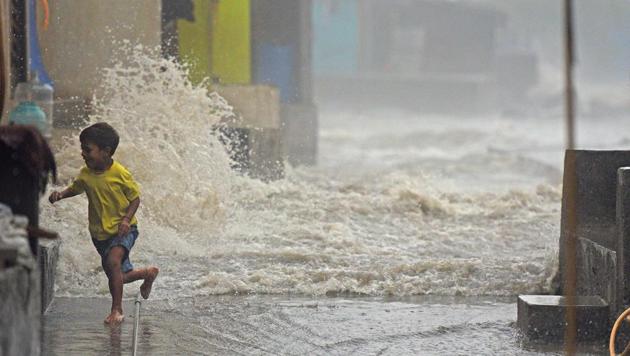 An even greater threat to human life and critical infrastructure is posed by the fact that 59% of India's landmass is prone to earthquakes. One of the worst such events of recent times was the Gujarat earthquake in January 2001 which took some 20,000 lives, affected 16 million people and caused damage and economic losses in the region of U$6.6 billion.
The scale of that tragedy led to the adoption by the National Disaster Management Authority (NDMA) of a zero tolerance approach to avoidable deaths due to earthquakes and the adoption of guidelines which place a strong emphasis on earthquake engineering education.
In a world where disasters cost the global economy $520 billion every year and push 24 million people into poverty, it has never been more important to move from managing disasters to managing the risks which drive them. These risks include poverty, bad planning, lack of building codes, destruction of protective ecosystems, climate change and population growth in disaster-prone areas.
One of the most visible signs of failure in disaster risk management is when hospitals, schools, roads, public utilities and transport hubs are damaged or destroyed by disaster events. This is often because they have been built in the wrong place or to an insufficiently high standard to withstand common, recurring hazards such as floods, storms and earthquakes.
In June 2016, the prime minister announced the adoption of India's first national disaster management plan which is based on the priorities for action of the Sendai Framework for Disaster Risk Reduction: understanding disaster risk in all its dimensions, strengthening disaster risk governance, investing in disaster risk reduction and disaster preparedness, and building back better in the post-disaster reconstruction phase.
This important initiative coupled with India's steadfast commitment to implementing the Paris Agreement on climate, has done much to raise the profile of efforts to reduce disaster losses across the world. It has also heightened the interest of many governments in collecting the necessary data on disaster losses to better inform investment decisions in resilient infrastructure. This data will also be important in establishing base lines for measuring progress on reducing disaster losses.
It is estimated that Asia will need investments to the tune of US$1.7 trillion per year between now and 2030 to maintain growth, eradicate poverty and to act on climate change.
Ensuring that this development is disaster resilient will help to achieve several key targets outlined in the Sendai Framework which are also vital to the success of the Sustainable Development Goals, including reductions in disaster mortality, numbers of disaster-affected persons and economic losses.
India's advocacy for adoption and implementation of the Sendai Framework will bear fruit in saved lives, secure livelihoods and a better quality of life for all.
Robert Glasser is the UN secretary general's special representative for disaster risk reduction and the head of the UN Office for Disaster Risk Reduction
The views expressed are personal