India's lagging sustainability performance
Published on Jun 27, 2022 07:49 PM IST
India's low ranking in the Environmental Performance Index is not based on its high level of GHG emissions alone. The low rank also results from sub-par performance on a wide range of pollution control and natural resource management issues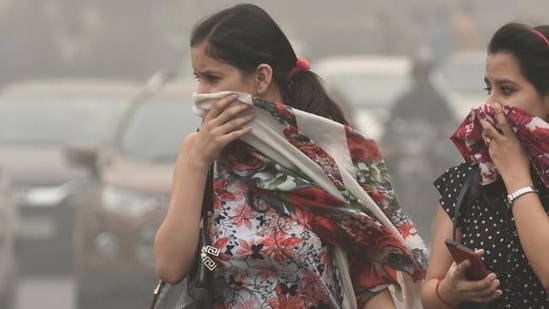 Data-driven environmental metrics can improve public health, enhance ecosystem vitality, and ensure that both public and private investments in sustainability provide maximum returns. By attacking the 2022 Yale-Columbia Environmental Performance Index (EPI) and the signals it provides as to where India needs to improve its sustainability efforts, the Indian government has turned aside an important policy tool that might help it to deliver better air quality, safer drinking water, a smoother transition to a clean energy future, as well as truly sustainable development for the Indian people.
Critics from the ministry of the environment, forest and climate change and several academic commentators have quibbled with the EPI's methodology and declared that the data-driven and carefully structured EPI results are "biased." But lashing out in the face of clear facts about India's environmental shortcomings is the wrong instinct. Rather, the country should see its low 2022 EPI ranking as a call to action – as many other countries (including Singapore, Turkey, the United Arab Emirates, Oman, South Korea, and China) have done when faced with disappointing EPI scores in the past.
India has made commendable progress in expanding renewable energy, but remains the third-largest and second-fastest growing source of greenhouse gas (GHG) emissions in the world. The Indian government and other EPI critics seek to justify India's continued environmental degradation and accelerating GHG emissions by invoking the equity principle of common but differentiated responsibilities (CBDR). While CBDR applies to the climate crisis policy broadly, it does not sanction ever-growing GHG emissions.
Indeed, the Glasgow Climate Pact, approved by 197 countries last November, including India, sets a goal for all countries to move to net-zero GHG emissions by mid-century – and to begin the transition to a clean energy future now. The climate rankings based on historical or per capita GHG emissions are not relevant in the context of this goal – nor for the EPI more generally, which focuses on current policy outcomes.
Suggestions that the EPI does not respect equity concerns, is biased against poorer countries, or is "tone deaf on ethics" misunderstand the purpose of its analysis and the structure of the sustainability metrics on which it is based. With regard to the projected 2050 GHG emissions indicator, several developing countries, such as Botswana and Namibia, earn top scores, belying any suggestion of bias against poorer countries. Moreover, India is not alone in being called out for underperformance on GHG emissions policies. The United States, China, and Russia all earn low climate rankings, based on their recent emissions trajectories.
More importantly, most of the EPI indicators relate to environmental issues that are local in scope – such as air and water quality, waste management, and ecosystem protection – meaning that the critical equity considerations are domestic, not international. And indeed, it has been unequivocally demonstrated that India's lagging performance in air pollution, lead exposure, water quality, and other sustainability issues disproportionately burdens the country's poor.
The Indian government's claim that the EPI indicators and weighting framework are biased overlooks the EPI's 20-year track record of methodological rigor, careful data science and statistical analysis, transparency, and commitment to continuous improvement. The EPI indicators build on cutting-edge scientific findings and data sets drawn from leading international organisations and research centres. New indicators are added over time as global policymakers sharpen their focus on particular issues. The EPI structure and indicator weights thus vary over time. In this regard, the new metric focusing on projected 2050 GHG emissions responds directly to the international commitment to reach net-zero emissions by mid-century that emerged from last year's climate change summit in Glasgow.
Tracking 40 different indicators across 11 major policy categories, the EPI offers a quantitative view of the progress countries are making toward a comprehensive set of environmental, public health, and clean energy policy targets. India's low overall ranking is not based on its high level of GHG emissions alone.
To the contrary, the country's low rank results from sub-par performance on a wide range of pollution control and natural resource management issues. Even if one were to adopt the methodological refinements proposed by the Indian EPI critics, the data would still place India in a lagging position with regard to many of the environmental challenges highlighted by the UN Sustainable Development Goals. Thus, no amount of hand-waving by Indian government officials can change the fundamental fact revealed by the 2022 EPI – that the Indian people face some of the most severe pollution threats found anywhere in the world.
The conclusion is clear: Indian political leaders at the national, state, and local levels need to step up their game across a wide range of sustainability issues. In the search for improved policy strategies and programs, the EPI's comparative analysis – especially across peer nations – offers a useful way to identify top-tier performers and environmental best practices.
Martin Wolf is the project director, 2022 Environmental Performance Index. The full 2022 EPI report, including all of the underlying data, can be found at epi.yale.edu.
The views expressed are personal