Will India's hedge-and-engage approach against China's work?
It is possible to understand why India did not participate in the Belt and Road forum in May. However, its absence does not necessarily suggest that its relations with China will sour immediately.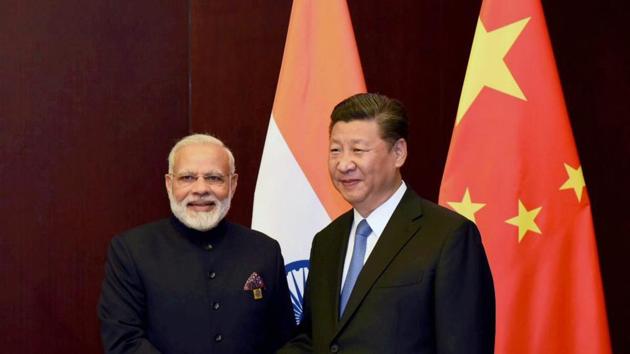 Updated on Jun 14, 2017 12:12 AM IST
In May 2017, China hosted the Belt and Road Forum for International Cooperation (BRFIC) in Beijing. Beginning with this forum, the Chinese government appears to be preparing for upcoming high-profile events, including the Asian Infrastructure Investment Bank's annual meeting in June, the annual strategic talks and a summit meeting with the US in July on the strength of the political achievements made by Xi Jinping both at home and abroad over the past five years, toward autumn of this year, when he is set to be re-elected as president.
The BRFIC serves as a key diplomatic policy in the Xi administration, which has succeeded the peripheral diplomacy promoted by his predecessor Hu Jintao. However, the policies contained in this Initiative remain unclear in many ways, lacking specifics about the future action plans and members or participating countries in the project, while only supervisory administration offices have been designated for the initiative.
China invited a number of leaders and government officials to the forum from countries around the world, and consequently succeeded in presenting an outline of the project while making it clear that the Initiative will provide opportunities not only to promote infrastructure projects and other economic cooperation but also to bring regional stability.
Japan and the US, which had remained rather indifferent to this Initiative, sent their delegates to the forum. Nikai Toshihiro, secretary general of Japan's ruling Liberal Democratic Party was sent to attend the forum in Beijing, where he was given prime minister-level treatment. Imai Takaya, Prime Minister Abe's executive secretary, was also sent to attend the event, seeking to meet with high-ranking Chinese officials to pave the way for improved bilateral relations. Given this situation, it appears that the strained relations between the two countries are beginning to show signs of recovery.
In contrast, India did not participate in the forum in May. The Indian government did not send its leaders or government officials to the event. According to the media, India did not participate in the forum over criticisms of the China-Pakistan Economic Corridor. However, that does not seem to be the only reason for its absence. I believe that India's criticisms of China's Belt and Road Initiative are based on other more fundamental reasons.
The Belt and Road Initiative is referred to as an attempt to build a modern day Silk Road by land and sea. China probably has no choice but to remain cautious while developing the land transportation corridor, because it will pass through territories or domains under strong Russian influence. Moreover, it will not be a simple task for the Beijing government to get easily along with countries in Central Asia in the face of controversial issues with them.
Meanwhile, the Maritime Silk Road project consists of large-scale infrastructure investments related to the ports and harbors in Brunei and Sri Lanka, pipelines connecting Myanmar and Pakistan and bridges in Brunei and Maldives, creating an ocean route for the Chinese Navy between the South China Sea and its naval base in Djibouti. Furthermore, efforts are underway by China to secure a shipping lane for importing crude oil from Nigeria and Angola.
Obviously, China's maritime expansion associated with the ocean route initiative is bad news for the Indian government due to concerns about sovereignty in the China-Pakistan Economic Corridor. The Indian government seems concerned about China's influence growing even stronger, particularly in neighbouring countries around India, given that the China-Pakistan Economic Corridor is aimed at establishing a link between the land route and China's maritime expansionism in the Indian Ocean.
Based on the points mentioned above, it is possible to understand why India did not participate in the Belt and Road forum in May. However, its absence does not necessarily suggest that its relations with China will sour immediately.
India and Pakistan will be accepted as full members of the Shanghai Cooperation Organization (SCO), which will hold a summit meeting in June. Until recently, it was often understood that the policies undertaken by the SCO were consistent with those of the Belt and Road Initiative, while it seems possible that the two high-profile initiatives driven by China will play different roles in the international arena, depending on India's actions in the coming years.
On one hand, India seems to engage with China, but on the other it expresses criticism toward China's approach in trying to establish regional stability. This policy undertaken by India against China could be interpreted as a hedge-and-engage approach. How will this approach work for India with respect to its relationship with China? Future developments in India's diplomatic strategy will be worthy of attention along with the SCO.
Kawashima Shin is professor, University of Tokyo
The views expressed are personal
Close Story