From hearsay or to take short-cuts, doping rampant at grassroots level
Jan 24, 2016 03:17 PM IST
At an age when they should be learning the joys of competing, win or lose, more and more young Indian athletes are getting sucked into doping, which leads to a quick rise but an equally abrupt end to their careers.
They give the phrase 'catch 'em young' an entirely different meaning. At an age when they should be learning the joys of competing, win or lose, more and more young Indian athletes are getting sucked into doping, which leads to a quick rise but an equally abrupt end to their careers.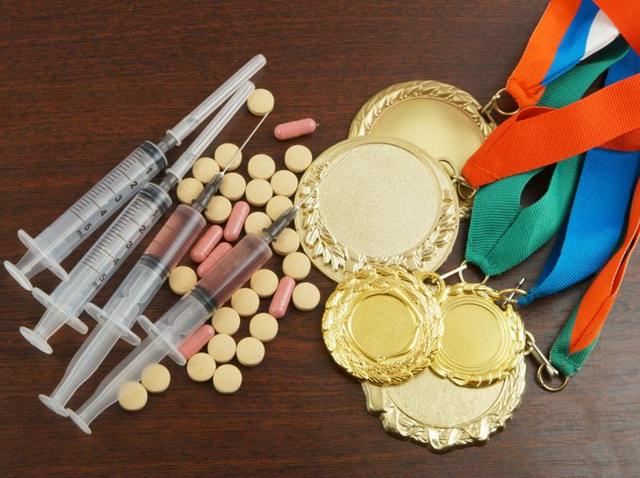 The sheer thrill of running or scaling new heights is viewed with skepticism these days as budding athletes have found innovative ways to cheat in track and field competitions.
While the fact that doping is rampant among juniors is no secret in the country, but that some of them have invented novel ways to cheat is quite astonishing. Young athletes are using drugs that are only meant for patients with specific health problems. This however may prove beneficial in the short term, opine medical experts, but in the long run it ruins the sporting career as well as leads to health complications.
Sample this: EPO is a normal hormone produced by a healthy kidney. EPO is given to patients with renal failure or in gynecological cases with severe haemoglobin drops. EPO---a pre-filled syringe and as easy to take as insulin---is available over the counter. The prices vary, and range from Rs 250 to Rs 1400.
However, athletes and particularly distance runners use EPO to improve haemoglobin in the body, according to Ashok Ahuja, former head of the Sports Medicine Centre at National Institute of Sports, Patiala.
Normal hemoglobin levels are around 14, says Ahuja, but three or four EPO injections taken over a period of four weeks increases it to 16 or 17. This small change is supposed to be a big boost to athletes.
Artificially increasing haemoglobin levels in the body is banned by the World Anti Doping Agency. "It increases athletes' oxygen carrying capacity, and plays an important role in improving performance in distance running," says Ahuja and he continues to add that since blood testing isn't done at a big scale in the country, it's a win-win situation for the culprits.
Last year, the winner of the men's 5000m race during the All India Police athletics meet, failed the EPO test. That was the only case that has come to light.
Unnaturally thickening of blood, says Ahuja, also leads to complications, hence athletes take tablet like Ecosprin or Clopitab to thin the blood. Both are very cheap drugs and are available over the counter for patients having high blood pressure and other heart ailments.
Medical experts with the knowledge of anti doping violations say, use of stimulants like caffeine, which have been removed from the prohibited list and is under observation, are on the rise. Even growth hormone, although on the prohibited list, is widely being used due to the speed of its effectiveness. He adds, "Even Deca Durabolin, an anabolic steroid given to old patients for therapeutic use, is taken by athletes in throwing events to improve strength. A small dose is available over the counter for Rs 50."
According to a coach associated with grassroots coaching, sprinting events, including 400m, are affected the most. The percentage of those graduating to the senior level is minuscule. Of the ten outstanding juniors, only two move up. A couple of years ago, according to the coach, one of the athletes from Haryana had clocked 49 seconds for the 400m in the under-16 boys group, but he failed to graduate to the senior level. Besides erratic performances, frequent injury to major muscles like hamstring, says Ahuja, are signs of doping.
Since there aren't random dope tests at training centres, according to a coach who is a regular at the Capital's Nehru Stadium, many athletes don't get caught. "If random tests are carried out on regular basis many stadiums might wear a deserted look," the coach said on the magnitude of doping at the grassroots.
Why take banned substances in the first place? Senior athletes and coaches say it's because almost all banned substances are easily available over the counter. Hearsay is another reason. "Everyone wants to outclass the other. Instead of systematic training, short-cut route to climb up is more comfortable," says a former national level athlete.
"Attractive incentives for winning medals at the national level besides job security also push athletes into the doping world," says another coach.
Kerala is supposed to be a powerhouse in athletics. But it is also one of the states where doping has become a big issue particularly at the grassroots level more so during the school competitions. "Used disposable syringes and empty vials are a common feature after the school level track and field events," says one of the coaches from that region. To check the menace of doping, authorities had asked the National Anti Doping Agency (NADA) to collect urine samples during the 2011-2012 edition of the school events. But thereafter, the NADA wasn't regular in testing.
Although Kerala made some efforts, other states, it seems, are sleeping over the burgeoning issue. One of the officials of the Tamil Nadu state athletics unit says he hasn't heard about dope test being carried out at the state meet. He adds, "I doubt officials are concerned about cleansing the system."