Haryana crowned champions of Khelo India School Games with 38 gold medals
Feb 08, 2018 08:47 PM IST
Haryana won 102 medals, with 26 silver and 38 bronze to top the overall medals tally in the recently concluded Khelo India School Games
Sports powerhouse Haryana topped the overall medal tally after claiming 38 gold medals in the inaugural edition of the Khelo India School Games that concluded in New Delhi on Thursday.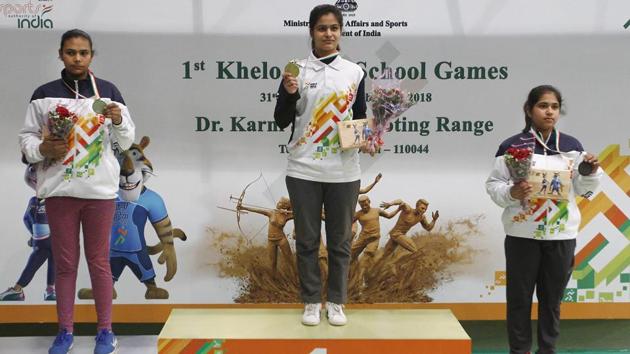 Overall, Haryana won 102 medals, with 26 silver and 38 bronze. Maharashtra (110) finished second overall while Delhi (94) came third.
READ | Winter Olympics: North Korea's arrival in Pyeongchang greeted with protests
On the final day, Haryana pugilists ruled the boxing ring, winning 10 of the 26 gold medals at stake. The boys won six while the girls won four finals.
Haryana girls defeated Jharkhand 2-1 to win the girls' hockey gold. The girls' team from the state also won the football title at the Jawaharlal Nehru Stadium, by defeating Manipur 5-4 in the gold medal clash.
Haryana also lived up to the reputation as a wrestling hub as well. Its athletes won 14 gold in wrestling, five each in judo and track and field. Thrower Pooja stood out in athletics, winning gold in discus and shot put.
Haryana also made a mark in archery (1) and shooting (1).
READ | Akshay Kumar extends his support for Khelo India School Games
Maharashtra finished second overall with a tally of 110 medals, 36 of them gold. The team won 32 silver and bronze each. Maharashtra mainly dominated swimming, winning six gold in the pool.
On the final day of the games, Malivika Bansood won the last gold medal for the state defeating Aakarshi Kashyap of Chattisgarh 21-12, 21-10 in the girls badminton singles final.
Delhi team was third with 94 medals, including 25 gold. The team won 29 silver and 40 bronze.