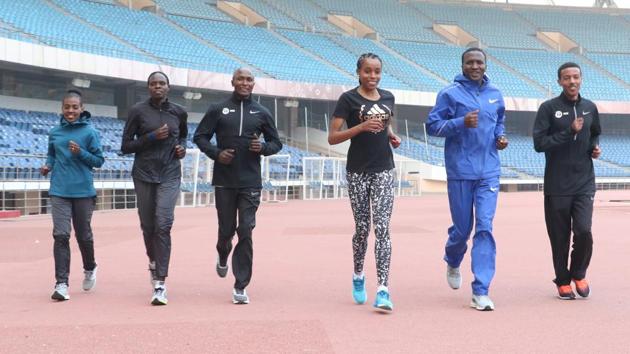 High Court nod for Delhi Half Marathon after plea seeking postponement
The Delhi High Court also took note of Procam International's (organisers of the Delhi Half Marathon, ADHM) submission that they have put in a refund policy for those participants who do not wish to take part in the race in the wake of the deteriorating air quality
UPDATED ON NOV 16, 2017 07:35 PM IST
The Delhi High Court has allowed the Delhi Half Marathon (ADHM) to be held as scheduled on November 19 after Procam International, the organisers of the race, gave assurance on Thursday that they are ready to deal with medical emergencies.
The High Court also took note of the organisers' submission that they have put in a refund policy for those participants who do not wish to take part in the race in the wake of the deteriorating air quality in the capital.
The court was informed that the organisers have arranged two medical camps, 100 nurses, 75 doctors, and a local hospital as stand-by in case of any medical emergency during the race.
The High Court had issued notice to the organisers by taking cognisance of a letter written by Indian Medical Association (IMA) to Acting Chief Justice Gita Mittal, seeking postponement of the marathon as the air quality in the national capital was poor and unsafe for physical activity.
Procam also claimed that they have put elaborate measures in place to combat particulate matter in the air on race day.
"It is inherently a green platform, we are combating the two major causes of pollution on that day -- dust management and ban on vehicular movement," Procam joint managing director Vivek Singh told reporters.
"We are going to wash the entire course with salt mixed with effluent treated water to absorb the particulate matters," added Vivek. We are going to spray the entire course from 1 a.m. onwards to keep any suspended particulate matter down. "When you are dealing with the two major causes of pollution, I genuinely believe that our runners will have a good window to run and give their best on the day."
Besides, the race route will be closed to traffic from at least 10 hours before the start of the race.
However, it remains to be seen whether the measures, which deal with particulate matter at a localised level (race route), would bring down the Air Quality Index (AQI) reading, which has been hovering around the hazardous region (above 300) the last couple of weeks.
Close