Judge, victims receive support on social media following Larry Nassar sentencing
Jan 25, 2018 03:56 PM IST
Judge Rosemarie Aquilina and victims of Larry Nassar received wide support on Twitter following the notorious sex offender's sentencing on Wednesday
Former US Gymnastics doctor Larry Nassar was sentenced to a jail term between 40 to 175 years after as many as 156 women testified in court that he had abused them over the years under the pretext of medical treatment.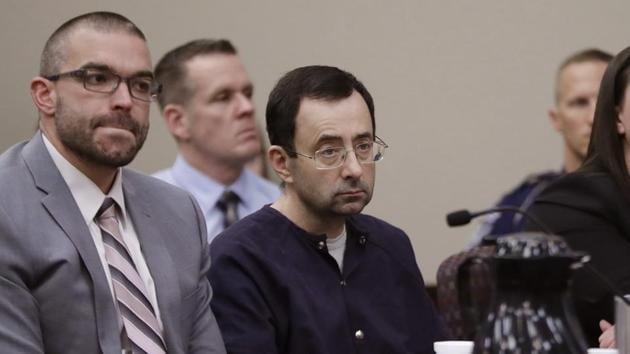 The historic judgment, which was passed by Judge Rosemarie Aquilina in the Michigan courtroom on Wednesday, means Nassar is likely to remain in prison throughout his life. "I've just signed your death warrant," Aquilina was quoted as saying by Agence France-Presse. "You do not deserve to walk outside of a prison ever again. You're a danger, you remain a danger. Anywhere you walk destruction will occur to those most vulnerable."
His victims not only included famous names like Olympic medal winners Simone Biles, Aly Raisman, Gabby Douglas and McKayla Maroney, but also a number of other athletes at Michigan State University, where he worked.
The judgement was mostly well-received on social media, with many praising Judge Aquilina for her forthright comments during the court proceedings.
Nassar had already been sentenced to 60 years in prison for child pornography.