Jayant Patil steps in, mediates between Congress-NCP rivals
Hindustan Times, Pune |
Parth Welankar
Mar 25, 2019 04:52 PM IST
He advised leaders of both the parties to put differences to rest, this owing to the internal factionalism in the alliance
Jayant Patil, Nationalist Congress Party (NCP) state unit chief, held a meeting in Kolhapur with the leaders of the Congress and the Nationalist Congress Party (NCP) on Sunday.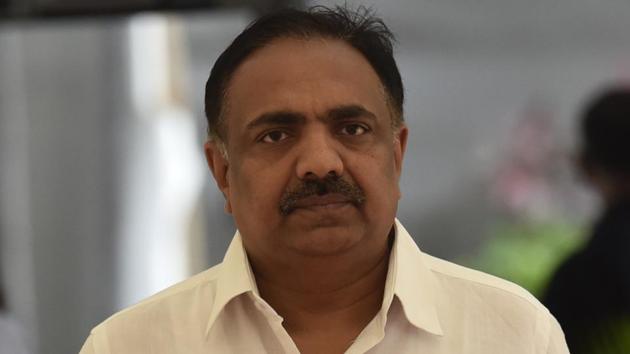 He advised leaders of both the parties to put differences to rest, this owing to the internal factionalism in the alliance.
Patil said, "Our alliance is intact and we have finalised the seat-sharing pact for the upcoming general elections. Hence, it is in the best interest of both parties that we fight the polls together, on the local as well as the national level."
Rampant factionalism in Kolhapur Lok Sabha seat is causing inconvenience as local Congress leader Satej Patil has refused to campaign for Dhananjay Mahadik, NCP candidate.
The two leaders are at loggerheads owing to differences on various issues which was evident at various public platforms in the city.
Mahadik, who is a sitting member of parliament (MP) and is seeking re-election, said, "In the upcoming Lok Sabha elections we should put aside differences and fight the elections unanimously. However, there have been differences which he (Patil) is not willing to forget."
"While the senior party leaders of both NCP and Congress have now intervened in the matter, I am hopeful that we will fight the elections together and emerge victoriously," added Mahadik.
When contacted, Satej Patil said, "My supporters and party workers are not happy with the treatment that has been given to us in the past. I don't want to make any comments on the meeting conducted by Jayant Patil. I have already informed my party leaders that I won't be able to attend the meeting as I am in Satara."
On the other hand, Shiv Sena-Bharatiya Janata Party (BJP) has put up a joint face in south Maharashtra after bickering for four years. After the alliance was announced last month, BJP leader Chandrakant Patil was first to declare full support to Sena candidate. Under the seat sharing formula, Kolhapur seat is with Sena, which has announced Sanjay Mandlik's candidature from the seat.