'Once you know your constraints, you'll know where to focus'
Hindustan Times, Pune |
Anjali Shetty
Jul 27, 2017 02:19 PM IST
Israeli management guru, Rami Goldratt, was in the city on Tuesday to speak on the Theory of Constraints (TOC) developed by his late father Eliyahu M Goldratt.
Israeli management guru, Rami Goldratt, was in the city on Tuesday to speak on the Theory of Constraints (TOC) developed by his late father Eliyahu M Goldratt. Rami explained that the degree of complexity of a business, uncertainty in production and operations and conflicts at all levels are the three challenges that come in the way of making profits. "Management attention," he said, is our capacity to deliver results while dealing with these three challenges. Following are excerpts from an interview by Anjali Shetty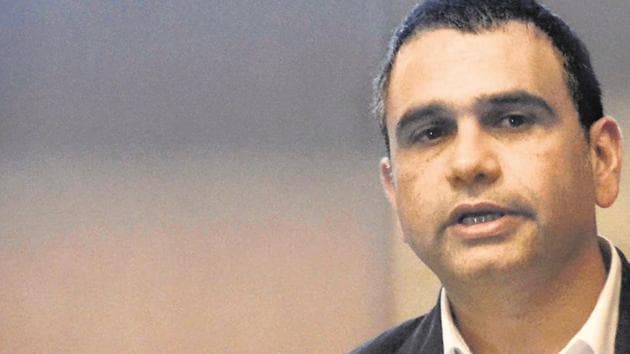 What are the key points of Theory of Constraint?
First you have to look at the system as a whole then, you can decipher where to look for the constraint. Where to focus is the key question. It is important to focus not on targets but on inputs.
We see in India, that government and municipal bodies deal with huge money and have huge inefficiencies with low accountability. For developing countries like India, where do you think TOC could make a change?
The major emphasis to introduce TOC to India is on the area of innovation. To break that mentality that you can sustain on cheaper labour costs. You have to base your growth on value-added product services. Management in India is one of the best. We have some sharp, clear and fast people here. Creativity here is an advantage as well as disadvantage. The major concern here is discipline. We can come up with many great processes but will we stick to it? We don't have a shortage of intellect or great minds but we need to keep a tab on our discipline.
Give us an example where you have used this management approach in a government?
Two examples come to mind, one is in Japan; they call it Ministry of Land Infrastructure and Transportation. In this, all projects are managed using TOC. One thing to understand is that Japan is an advanced developed economy. However, geographically this 2% land nation is responsible for 25% of natural disasters in the world. So, obviously, the infrastructure projects need to be strong. Also, they measure project success on people's growth; they consider that as true results. Second example is that of the state of Utah, in Salt Lake City. There we broke a vicious cycle of inter-generation poverty by focusing on the growth, development and better skills and employability of the youth. We did not focus on the overall development of the community but focused specifically on the youth.
How can start-ups introduce the Theory of Constraints?
The major challenge for start-ups is to make sure their idea and concept is valid. Most of them should not worry about profits initially. They have to check if their product will bring exceptional value in the market place. In this regard, TOC solution for business model is a great fit for start-ups. And, it is being applied by start-ups across. It should be used to remove significant limitation for the market. To make sure their business model is right and correct. When you talk about start-up or innovations, in order for the market to buy a product you have to project its value, purchasing situation, distributions channels and who should you partner with. This is a part of the business model designed the TOC way.