Ultra races in India will draw international cyclists in near future, says Pune's veteran cyclist
Pune-based Divya Tate is into long distance endurance cycling for more than 25 years. She is first woman from India to qualify for the Paris-Brest-Paris event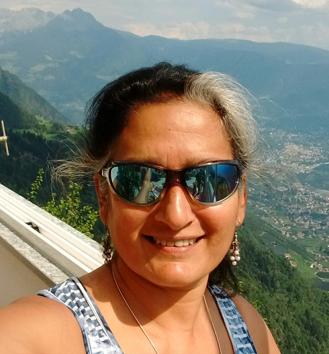 Published on Aug 21, 2017 01:32 PM IST
Pune-based Divya Tate is into long distance endurance cycling for more than 25 years. She is first woman from India to qualify for the Paris-Brest-Paris event. An Audax India national representative, with five years of ultra crewing and officiating experience, including RAAM (Race Across America), RAW (Race Across the West), RAE (Race across Europe), RAA (Race Across Austria), Divya also conducts her own ultra races,the Deccan Cliffhanger and Ultra Spice race, which creates opportunities for Indians to qualify, train and participate in an international event within India itself. Divya speaks to Hindustan Times about the future of endurance cycling in India.
Tell us more about Inspire India. What was the driving force behind it?
Inspire India, along with Audax India, is my vision for bringing a social transformation in India through cycling. I have been cycling in India since 25 years, when it was not a popular sport. Things started to change after the first brevet in India in 2010 and I saw how personal transformation through endurance cycling could bring about social change. After my first introduction to RAAM in 2012, I founded 'Inspire India' to create similar international events in India and facilitate the successful growth of the ultra cycling.
Endurance cycling is now getting popular in India and Pune and Nashik cyclists are doing a great job at it. What are the major factors behind this?
Besides the availability of a large number of good quality bicycles in India, the growth of cycling can be directly attributed to the large number of events that are organised across India by passionate individuals. This provides cyclists with exceptional challenges to improve their capabilities and inspire others around them to take up cycling. Pune and Nashik lead in ultra cycling mostly because of Inspire India's ultra race - the Deccan Cliffhanger, and the Ultra Spice, which provided racers with a platform to become a part of the international community, by qualifying for RAAM.
What challenges did you face while popularising the sport in India?
Cycling in India is such a nascent sport, that educating people about all aspects of ultra cycling, crewing, race preparation, adherence to safety and similar events has been a challenge that I recognised very early. My own process of gaining expertise involved crewing and officiating eight times at four international ultra races, RAAM, RAW, RAA and Race across Europe. Using this experience, Inspire India has been conducting seminars on ultra race preparation across India for 3-4 years, including Pune, Bombay, Nashik, Baroda, Bengaluru and Goa.
Deccan Cliffhanger has now got good fame, but do you think the Indian cyclists need more races like Ultra Spice, so that they can test their skills without spending heavily on going abroad?
Absolutely and that was the intent to create ultra spice. Inspire India is strongly focuses on creating great international events in India so that we can invite the international community to India too. I plan to introduce a couple more races over the next few years.
Are there any plans to have races like Paris Brest Paris (PBP) or London Edinburgh London (LEL)? What will be the major challenges to organise such events?
Yes. As the national representative of Audax in India, I have overseen the growth from three to almost 40 clubs across India in just five years. This is a strong base to create big Audax events like PBP or LEL. We already have some, like the sun, sand and sweat 1200, that I hope will draw people around the world to come cycle in India.
LEL - London Edinburgh London
PBP - Paris Brest Paris
DC - Deccan Cliffhanger
Close Story
Personalise your news feed. Follow trending topics