Did Google really hire a 16-year-old boy of Chandigarh school? UT admn inquiring
Aug 01, 2017 11:00 PM IST
The UT administration's public relations department had on Saturday evening released a statement that Harshit Sharma, who completed Class 12 from Government Model Senior Secondary School (GMSSS), Sector 33, this year has bagged an offer from Google. (The full press release is appended at the end.)
After reports emerged on Tuesday that Google denied having offered a much-publicised Rs 4-lakh-a-month training to a 16-year-old boy from a Chandigarh school, the UT administration began an inquiry as it had issued an official press release about his "achievement" on July 29. The release had even said he would be paid Rs 12 lakh a month as salary after a year's training.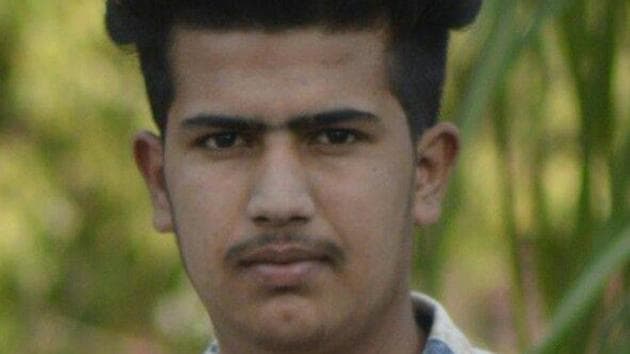 On Tuesday, director, school education, Rubinderjit Singh Brar said: "I am inquiring into the matter. I can only comment by tomorrow (Wednesday)."
The UT administration's public relations department had released the statement that Harshit Sharma, who completed Class 12 this year from Government Model Senior Secondary School (GMSSS), Sector 33, bagged an offer from Google. The boy's two phone numbers were switched off on Tuesday. Information on his Facebook account said, 'Works at Google', 'living in California'.
UT public relations director Navjot Kaur too said they are looking into the matter. The school principal, Indra Beniwal, who also had issued a press release congratulating the boy, said, "He came to me informing that Google has called him about the offer." However, she denied having seen any letter. The boy had claimed that he had the offer letter but could not send it as he was travelling.
The UT administration's press release had led to several media outlets, including HT, reporting it as official information.
Hailing from Mathana in Haryana's Kurukshetra district, Harshit had told HT: "I kept searching for jobs online... I applied for this job in May, and was interviewed online. I have been interested in graphic designing for the past 10 years. I was selected on the basis of the posters I designed."
Harshit's parents are teachers. His younger brother studies in Class 10. During his time at the school, he stayed with his uncle at Dera Bassi.
Below is the press release as received:
Department of Public Relations, Chandigarh Administration
Press Release, Chandigarh, 29th July 2017
A student of GMSSS-33D, Chandigarh Class-XII (I.T.) stream, Harshit has been selected for graphic designing by Google. He will be trained for Graphic designing for an initial period of one year and will receive a stipend of 04 lacs per month. After completion of his training he will get remuneration of 12 lacs per month. He went for online interview through video conferencing and was selected on the basis of posters designed by him while doing class 12th under the supervision of his teachers. His achievements will act as a morale booster for other students and they will be inspired to make forays into this field. Principal, Mrs. Indra Beniwal congratulated Harshit on his remarkable achievement and lauded the efforts of his teachers also.
The school too had issued a press release: