Tasty or addictive? Drug-laced paranthas sold in Chandigarh: HC
Jan 14, 2016 11:56 AM IST
The drug menace in the city seems to have reached its crescendo with reports of sale of eatables laced with choicest intoxicants being sold in the city. The Punjab and Haryana high court bench on Wednesday said, "Rehriwallahs operating outside schools, colleges and at some other spots in the city are selling drugs. I have been told about this recently by a lawyer."
The drug menace in the city seems to have reached its crescendo with reports of sale of eatables laced with choicest intoxicants being sold in the city. The Punjab and Haryana high court bench on Wednesday said, "Rehriwallahs operating outside schools, colleges and at some other spots in the city are selling drugs. I have been told about this recently by a lawyer."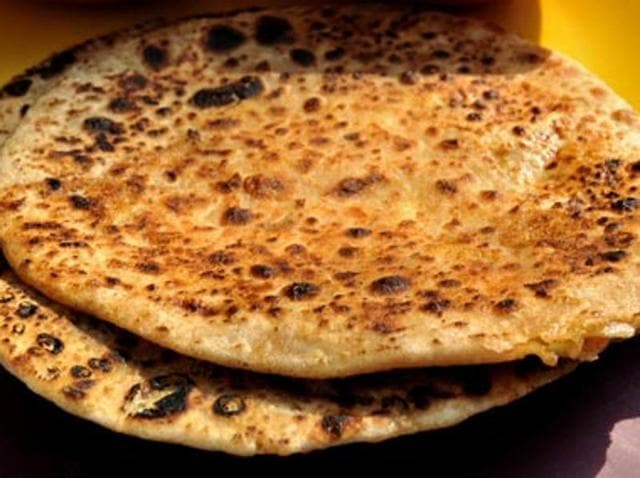 "Even paranthas laced with drugs are available in the city," said justice Surya Kant. The observation was made by the bench of justices Surya Kant and PB Bajanthri during the resumed hearing of a public interest litigation (PIL) on the drug menace in Punjab, Haryana and Chandigarh.
UT told to rope in NGOs to gather ground reports
During the hearing, the HC asked the UT to rope in NGOs to gather ground reports to fight the menace and do intelligence gathering. Besides, the UT was also told to consider setting up a call centre so that general public could share information on such illegal activities being carried out in any part of the city.
'Prepare curriculum for schools, colleges on harmful effects of drugs'
The court has also directed the UT to constitute an expert panel to prepare a curriculum for school and college students on harmful effects of drugs, which it said should be in place before the onset of next academic session.
The Chandigarh administration in its affidavit given to the high court stated that guidelines for the prevention of drug abuse among the school children's had been framed, which could be included in the school diary/prospectus for parents.
The allocation of quota of narcotic/psychotropic drugs used was under the purview of the Narcotic Control Bureau (NCB). Therefore, the NCB should be directed to reduce and rationalise the allocation of quota, the court was told.
"Since, the misuse of medical intoxicants — drugs containing narcotic and psychotropic substances — and use by addicts for intoxication, attracts both the Narcotic Drugs and Psychotropic Substances Act and Drugs and Cosmetics Act. Therefore, the agencies responsible for enforcement of both the above stated statutes are required to work together and conduct joint raids for the purpose. Suggestion of the department is that one police station/unit may be notified for this purpose for the city and designated officials of such police stations may work in coordination with drugs control officer," stated the affidavit submitted by director health and family welfare, UT, VK Gagneja.
The court was also told that city drugs control officer Sunil Chaudhary had been deputed to exchange the information with Punjab and Haryana. The UT has also suggested that retail sale drug licences should be issued without permitting sale of habit-forming drugs, especially in the villages, which are most-affected bordering Punjab. There should be a limit under the drug and cosmetics rule for a retailer to posses the specified quantity of narcotics and psychotropic drugs, as presently, the law was silent on the same, UT said, seeking court's intervention on the matter.
How drugs are served in paranthas, sandwiches?
According to sources, the drugs are mixed during kneading of dough. Mostly ganja, opium, pain-killers are used while making paranthas by the vendors on demand of drug addicts. These drugs are also spread on bread slices to make sandwiches, they added.