Gas leak causes panic in industrial area of Chandigarh
Two factory workers fell unconscious due to the ammonia gas leak from a screw manufacturing factory around 11am on Wednesday.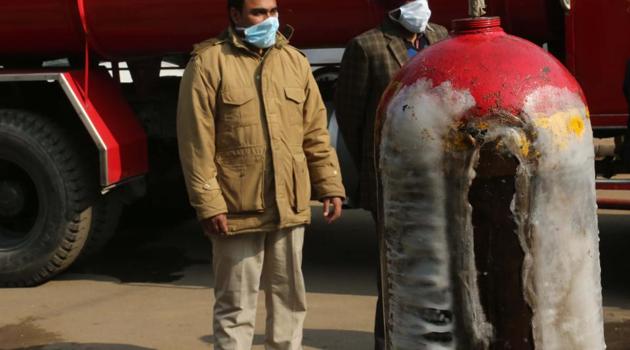 Updated on Dec 20, 2017 10:07 PM IST
Panic gripped Industrial Area, Phase 2, Ram Darbar, as ammonia gas leaked from a screw manufacturing factory around 11am on Wednesday. Two workers fell unconscious and were rushed to Government Medical College and Hospital, Sector 32. They were discharged after being administered the first aid.
The fire brigade reacted swiftly and controlled the situation.
The station fire officer, Baljinder Singh, said, "The incident happened in plot number 775, when the workers were taking out an empty ammonia cylinder. It hit the door and its valve broke and the gas leaked. Two workers Sonu and Nirmal Singh fell unconscious.
He said, "Two fire tenders were pressed into service and we managed to plug the leak and the cylinder was sent to Zirakpur. We controlled the situation in 45 minutes."
Meanwhile, workers and passerby of the area gathered and some even climbed on rooftops to take a look at what was happening in the factory. But fire brigade officials asked them not to panic, and instead sit inside their factories with their faces covered.
Close Story