Get ready to harvest super monsoon or miss the bus, writes Kiran Bedi
Summers are becoming scary in several parts of India. Two consecutive deficient monsoons have driven mass migration cities.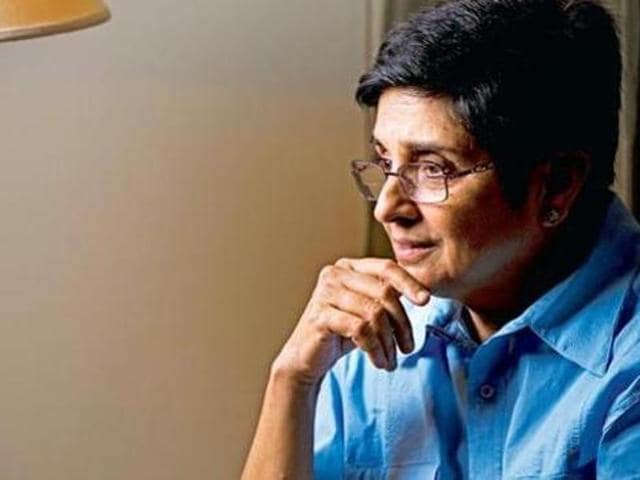 Updated on May 23, 2016 03:23 PM IST
Hindustan Times | By Kiran Bedi
Summers are becoming scary in several parts of India. Two consecutive deficient monsoons have driven mass migration cities.
We have seen images of endless rows of empty pitchers around dry wells, kept in the hope of water, even if unclean. Women and children walk in scorching heat to fetch water. Farmers' suicides makes them widows and orphans. After watching these scenes, it's difficult to drink even a glass of water. One feels guilty and angry.
Do what we can
Weatherman has given us hope for a very good monsoon. Do not give up, but do what 'we' can. I share the story of what 'we' did to fulfil our human responsibility. 'We' are a team of six — Navjyoti India Foundation, a non-government organisation (NGO) working in more than 70 villages of Haryana's Sohna belt; the KIIT Group of Colleges, Sohna; The Sehgal Foundation, NGO with technical expertise in rural development; three local government officers; and Delhi University's Cluster Innovation Centre. 'We' decided to combine our strengths and start 'Jal Kranti' (water revolution).
How 'we' did it
Navjyoti has 20 years' experience of promoting education, self-help groups, water-harvesting, and skill training in rural communities. The KIIT provided the participants with its academic hall and refreshment, besides rural academic expertise. It also assigned its videographer to document the event for wider awareness. The three government officers do it as their job, fighting the shortage of resources, in view of the scale of the challenge.
The Sehgal Foundation brought its technical expertise to the table. The fifth partner was an academic at Oxford with skills in project management. The Cluster Innovation Centre designed the questionnaire for data analysis. One of the 15 questions was to know how much the rural leadership knew about the government schemes being announced, some by the Prime Minister directly on radio. The survey results will throw up some interesting insights.
Villages not ready
Present in the audience were the sarpanches and panches of over 70 villages of the Sohna belt, invited to share their water-harvesting plans for the monsoon. We had asked them to come prepared and speak by turn. We had set up cash prizes for the best solution.
As we heard one village chief after another, it became evident that the village councils were not yet prepared or were still to gather to plan ahead in spite of the water crisis looming large, nationwide. Many of them had started having issues even before pre-monsoon. For instance, they said their ponds couldn't take in rainwater because these were choked with the village sludge. So how will the rain water be harvested? Where do they divert it? They needed technical help.
The six partners responded to some of the issues with solutions but the absence of a concerted community plan was obvious. The village representatives seemed unorganised individuals. We did not see the community spirit in them.
Waiting for another Marathwada
None of them appeared impatient for solutions. It seemed they thought Marthwada couldn't happen in their region. Even if it did, they did not seem worried. Was it because fetching water is woman's burden?
The concept of shramdaan (voluntary labour by the youth and able-bodied to dig ponds and wells for saving water) was alien to them. They were banking on MNREGS (Mahatma Gandhi National Rural Employment Guarantee Scheme). No panchayat had any tree-plantation plan either.
Divided community
The team realised that 'we' could miss the possibility of harvesting a very good monsoon that is predicted. While there was no community bonding, there was no plan, enthusiasm, commitment, concern, skills, unity, confidence, or ownership either. Village communities are divided heavily on caste and faith lines. They belong to sects, not the village as a whole. We need the district collectors to make 'we' teams in every district — involving local NGOs, experts, forest and panchayat officials, students, and professional college youth to dig underground channels that will give them water even in a drought year.
Small window
The time is now, before the monsoon. Who knows when the next good one will come. Similarly for planting trees. Sehgal Foundation expert Lalit Sharma told the village representatives to prepare the pits now, with right plants identified. The 'we' teams of water collectors is the answer nationwide. The governments should be proactive in implementation. The coming together of professionals and the youth with a spirit of community service in their own villages is a must. The data analysis by the Cluster Innovation Centre experts is awaited. We will know what measures to take for community bonding. Haryana may offer us a model of community bonding for Jal Kranti.
(kiranbedi2005@yahoo.co.in)
(The writer, a former IPS officer, is a member of the BJP. The views expressed are personal)
Close Story