Pill can kill; self-medication endangering lives : Survey
Mar 26, 2016 10:04 PM IST
People are putting their lives at risk by popping pills without medical advice, claims the report of a survey
People are putting their lives at risk by popping pills without medical advice, claims the report of a survey done after Union Health Ministry banned 344 common drugs.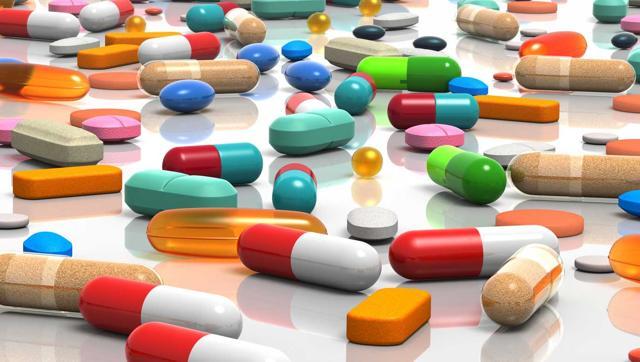 Seven out of ten people who need medical care take painkillers followed by antibiotics without consulting a doctor. Almost 40% of doctors who replied to the survey said they treated an average of one patient every week with complications arising out of self-medication.
More than 2,100 doctors across the country participated in this survey that Curofy, a networking application for medical professionals, had conducted after the ministry had analysed fixed-combination drugs to contain unnecessary salts, too. "When people start self-medicating, it creates a problem not only for them but also for doctors and society at large. The problem is that everybody in this country considers self a doctor, and they consume pills like candies, clueless about what damage they are doing," said Dr Sanjay Verma, additional professor at Advanced Paediatrics Centre (APC) of the Post Graduate Institute of Medical Education and Research (PGIMER) in Chandigarh.
For the past five years, experts at the APC are coming across a common problem of antibiotic resistance among children. "Almost 70% of children who report to the centre's outpatient department had either improper dosage of antibiotics or left the antibiotic treatment in between. Both are the leading causes of resistance to antibiotics," said APC additional professor Dr Sanjay Verma.
Almost 14% patients treated by doctors covered in the survey didn't respond to antibiotics, since they had been overexposed to these in the past. The result of self-medication is that diseases are taking longer and more drugs to be cured. "Around five years ago," said Dr Verma, "typhoid could be cured in four-to-five days only with just one oral drug — Cefixime — but now the treatment takes almost 10 days and just Cefixime is not enough. In 60-to-70% cases, we have to admit patients and inject them with Ceftriaxone and Azithromycin as well, all because people have misused antibiotics."
He called for strict ban on the sale of antibiotics without prescription. He added that even several doctors were not using antibiotics rationally; and instead of light dosage, they recommended stronger, high-end drugs. Another PGI doctor said: "More than half of the patients referred to the institute had high-end antibiotics that were not required, which makes treatment difficult.
Dr Nusrat Shafiq of the PGI said the institute had started prescription audit in three departments and that every hospital should adopt the system. "Stopping people from self-medicating is tough but the government can discipline chemists easily," she said.
Dr Atul Sachdev, director of Government Medical College and Hospital, Sector 32, recalled cases where people had self-medicated for not only cold but also high blood pressure, diarrhoea, and diabetes. He said: "Too lazy to visit a doctor early, they find it convenient to trust self and chemists."