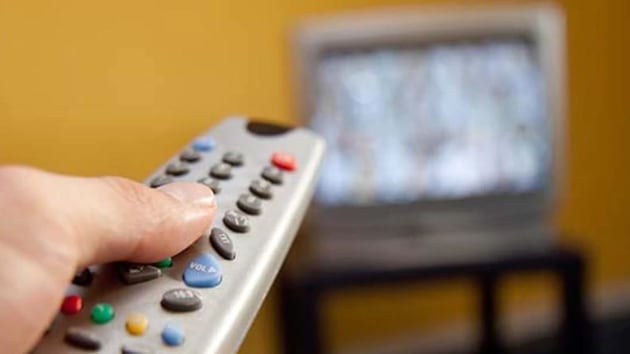 Punjab govt plans to charge Rs 50 as entertainment tax per TV from cable operators
Sidhu's local bodies department to put its proposal in next cabinet meeting; revenue to be passed on to civic bodies and panchayats
UPDATED ON JUL 30, 2017 09:41 AM IST
In an apparent bid to tighten noose on the Fastway and other cable mafia, the local bodies department, headed by cabinet minister Navjot Singh Sidhu, has decided to impose Rs 50 as entertainment tax per TV for cable/dish connection.
This will help the department mop up a revenue of Rs 400 crore annually, which will help fill the empty coffers of urban local bodies (ULBs) and panchyats.
The proposal in this regard will be tabled in the next cabinet meeting.
As of now, cable operators are paying a fee of only Rs 15,000 per year to local bodies, irrespective of the number of connections they are having. "We will pass the entertainment tax to customers," said a cable operator here.
Sidhu, while responding to a question by Congress MLA Sukhjinder Singh Randhawa in the budget session of the assembly earlier this month, had said that cable operators, particularly Fastway, are not paying any tax to the government.
The proposal has reportedly been backed by legal experts, who have pointed out that the Delhi high court has ruled that state governments can impose entertainment tax, which has to be collected by cable operators from the subscribers.
Additional chief secretary (local bodies) Satish Chandra recently held a meeting with Fastway Transmission Limited and 16 other dish TV operators, including Airtel, Idea, BSNL, Connect and Reliance in this regard.
"In the meeting, I briefed the cable and dish operators about the modalities of the tax to be collected. The multiple cable operators and dish TV operators will collect the tax and pass it to respective ULBs and the panchyat department. The revenue will be used by civic bodies," Satish Chandra told HT.
The tax will make the cable business transparent, he said.
"While other companies have nearly 16 lakh DTH (direct to home) connections, Fastway claims to have 22 lakh cable connections in Punjab. The actual figure is much bigger, thus we have started the process to collect data from every home to calculate the real number. We are expecting the actual number of TVs having cable/DTH service above 60 lakh," said Chandra.
He said the proposal will be considered in the next cabinet meeting, which will finalise the rate of the entertainment tax.
Meanwhile, the local bodies department has also initiated a process to collect charges from cable operators, who are using the property of ULBs to run their operations, without taking any permission.
Close