Govt will repay Rs 9,500-crore farm loans: Punjab CM Amarinder Singh
Jun 23, 2017 10:15 AM IST
Says Rs 1,500-cr allocation was only for this fiscal, notification will be out soon
Punjab chief minister Captain Amarinder Singh on Wednesday announced that his government will repay crop loans on behalf of 10.25 lakh farmers — amounting to Rs 9,500 crore.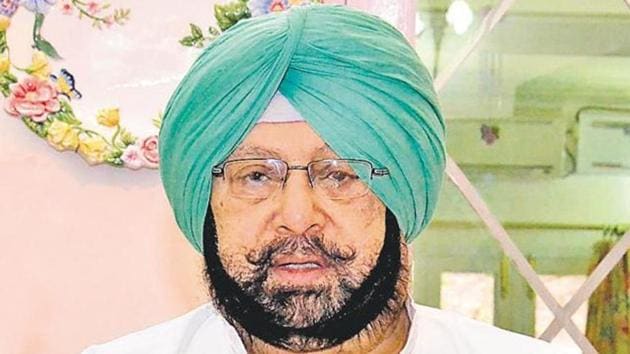 A notification in this regard will be issued soon, he said.
Amarinder was speaking in the Vidhan Sabha during the debate on budget proposals presented by finance minister Manpreet Singh Badal on Tuesday.
The chief minister (CM) on Monday had announced farm debt waiver for 10.25 lakh farmers with debt of up to Rs 2 lakh during the conclusion of the governor's address. The next day, as the budget mentioned allocation of only Rs 1,500 crore for the waiver, the Opposition — Aam Aadmi Party and Shiromani Akali Dal — had called the CM's announcement a "bluff".
Reprimanding the Opposition, Amarinder said: "It (debt waiver) is becoming a joke for the Opposition... I am serious about farmers and want to make the record straight."
Amarinder said his government was in touch with the banks and it would return Rs 9,500-crore advanced by them to farmers in instalments within four to five years.
"We have made budgetary provision of Rs 1,500 crore this fiscal and the rest will follow in subsequent years," he told the House.
Amarinder gave 60 days to the experts group working on debt waiver — led by former head of commission for agricultural costs and prices T Haque — to submit its final report. The group had submitted an interim report on June 18.
"The debt waiver scheme was based on the interim report, which reached to the conclusion that 8.75 lakh farmers with land up to five acre owe loans of less than Rs 2 lakh each, while 1.5 lakh farmers have loans in access of that amount. We need Rs 9,500 crore and we will manage (to repay the loans)," said the CM. "Their (farmers) worry will be over, once our notification is out. Then it will be between the government and the banks."
'NO INFO OF DEBT OWED BY FARM LABOURERS'
The CM told the House that he had no information about the debt owed by landless labourers. It is for this reason they don't find mention in the interim report, he said.
Amarinder requested Vidhan Sabha speaker Rana KP Singh to form a panel of five legislators to look into the matter.
"I propose a five-member panel to give recommendations on debt waiver to labourers," he said.
Farmers repay loans on time: Sukhbir
Former deputy CM and SAD chief Sukhbir Singh, while reacting to the CM's speech in the House, said farmers take crop loan twice a year.
He said before taking a loan, they return the outstanding amount of the previous season.
"95% farmers returned their loan on time. The government is not addressing the issue properly," he said.