Spice of life | When the chief became the principal chief
Jun 27, 2017 10:36 AM IST
Ranks are what matter in the bureaucracy, and unless they are announced manifestly, who would know?
What's in a name? A lot if we go by designations that Indian bureaucrats adorn themselves with. Thus, a rose would smell sweeter if called a "chief rose", and sweeter still if called a "principal chief rose"!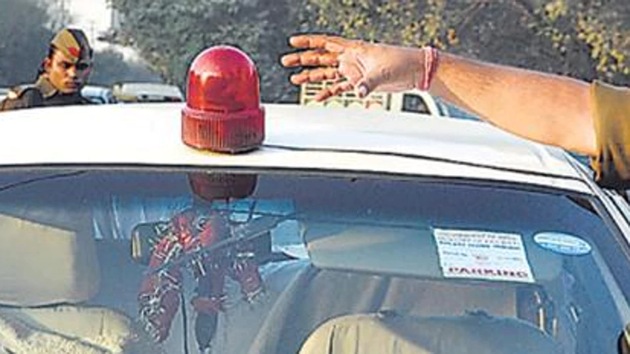 Ranks are what matter in the bureaucracy, and unless they are announced manifestly, who would know?
Stay tuned with breaking news on HT Channel on Facebook.
Join Now
During a recent visit to the local income tax office, I learnt that the region was headed by a principal chief commissioner, equivalent to a secretary in the government of India, or a chief secretary in a state government. Earlier, the post was held by a chief commissioner.
Other departments have not lagged behind. Each of the 23 circles in the department of posts is headed by a principal chief post master general or a chief PMG. There are engineers-in-chief in engineering departments instead of chief engineers.
The trend had been set in by the Indian Administrative Service (IAS). The proliferation has been huge and confusing, too. It may be difficult to judge who is superior, a chief principal secretary or a chief secretary? Even Cyril Northcote Parkinson, could not have visualised a fitment for this Indian phenomenon in his oft-quoted law: "Work expands so as to fill the time available for its completion" which led to the corollary: "There need be little or no relationship between the work to be done and the size of the staff to which it may be assigned."
Thus, the staff would increase even if the work decreased! He illustrated the point by pointing out that the men in the colonial office in London increased from 372 in 1935 to 450 in 1939, to 817 in 1943, 1139 in 1947, and 1661 in 1954, whereas the size of the British Empire shrunk rapidly.
Way back when I joined the police, a state government department would have a secretary at the head, usually an IAS officer in the selection grade. Soon, the rank was raised to that of a commissioner, and incumbents would proudly proclaim their position as "commissioner-secretary". Once, while having tea with an IAS batch mate of mine, I referred to him as 'secretary saheb'. He looked displeased and corrected me saying he was 'commissioner secretary'.
Time flew by. And I came to hear of financial commissioner (home), FC (irrigation), FC (health) et al. Where there used to be only one financial commissioner rank officer, an FC (revenue), in the whole state, there were countless now!
And then came the crop of additional chief secretaries. Thus, the designations of ACS (home) and ACS (industries).
In the police department, an IG-rank officer used to supervise a much bigger Punjab in the pre-Partition days.
Now, there are umpteen numbers in that rank and in the superior ranks of the ADGP and DGP. Whether the service to the people has also increased correspondingly is a moot point.
Long live the bureaucracy in all its hues! May its tribe increase and ranks proliferate!
p.lal.1@hotmail.com
(The writer a Chandigarh ­based retired IPS officer)