Ram Rahim's top aides without testes, may confirm mass castrations in Dera
Oct 07, 2017 02:01 PM IST
Police set up medical committee to determine circumstances in which testicles of personal assistant and chief legal adviser of Dera Sacha Sauda chief were removed
The chief legal adviser and the personal assistant of Dera Sacha Sauda chief Gurmeet Ram Rahim Singh have had their testicles removed, police found after arresting them, raising fears that forced castrations may have been widespread in the sect led by a man who is now in prison for rape.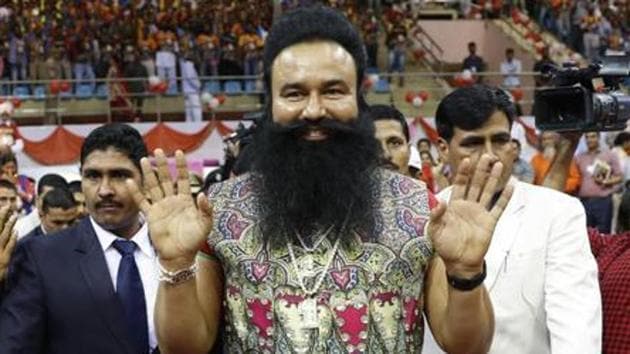 Lawyer Daan Singh and Rakesh Kumar were arrested over the widespread violence carried out by followers of the sect after their leader was convicted of rape in late August.
"During investigation, it was found that testicles of the two were missing. We have now asked for their medical examination from the local government hospital," said a police official in Panchkula, the epicentre of the violence.
Officials have now set up a committee of medical experts to determine if there was a natural explanation for the missing testicles.
A former Dera Sacha Sauda member had in 2012 alleged that at least 400 men were castrated after being drugged inside the sect's Sirsa, Haryana campus. Gurmeet Singh would apparently tell his followers that the procedure would get them "closer to god".
Navkiran Singh, the counsel of the former Dera leader who made the allegation, said: "These findings are not really surprising. We want CBI investigation to conclude at the earliest in this matter".
The CBI is investigating the castration cases since 2015 and the recent findings could give momentum to the case.
A senior police officer said the CBI has been informed and according to Panchkula civil surgeon Dr Sanjeev Trehan, a medical board has been set up to determine the circumstances in which the testicles of Daan Singh and Rakesh Kumar were removed.
The medical examination of the two will be conducted on Monday.
Trehan said such examinations involve hormonal studies and diagnostic tests such as ultra scan to find out whether or not they faced any surgical removal of organs.
Also read | Former Dera Sacha Sauda follower says, 'Castrated sadhus were given licence to kill'