With no FCI guarantee on cost of unused storage, Punjab not keen on steel silos for wheat
In the state, 65 lakh tonne of this season's wheat is stored by covering at plinths, technically called CAP storage.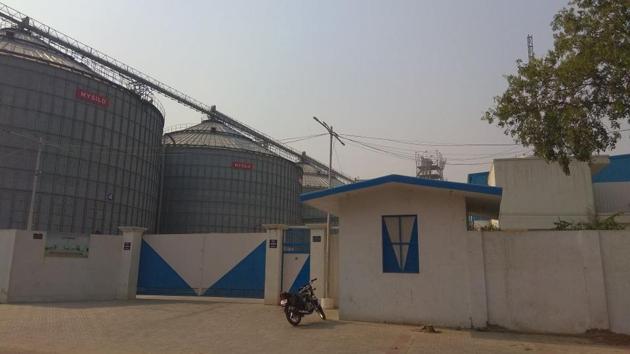 Updated on May 12, 2018 10:27 AM IST
Chandigarh The state government's plans to ensure that it can have 17.5 lakh tonne wheat storage in 32 locations in steel silos over the next 30 years has run into rough weather, with concern on who will bear the cost of the unused storage capacity.
The Food Corporation of India (FCI) has refused to give a guarantee to bear this cost, meaning that the state government is now dragging its feet.
As per prevailing charges, the annual storage cost for 50,000-tonne wheat will be ₹42 lakh with a steel silo project of this capacity costing ₹30 crore to build. A number of proposed locations lack direct railway link, which is the cause of the FCI's reluctance.
In the state, 65 lakh tonne of this season's wheat is stored by covering at plinths, technically called CAP storage.
Deal signed in 2015
In 2015, Pungrain, one of the six procurement agencies in the state, had signed an agreement to use the entire storage space created (once the infrastructure gets ready) for 30 years, with companies who had successfully bid to build silos on PPP-VGF basis (private public partnership & viability gap funding).
"Who will pay if the built storage capacity goes unutilised at any stage during 30 years? Without an FCI guarantee, the project entails heavy burden on the state, which is the cause of our reluctance," said a senior department official on the condition of anonymity. The state government is passing through a financial crunch and wants to reduce capital expenditure.
FCI has referred matter to panel
The FCI, on its part, is not keen on giving a guarantee and has, in fact, referred the matter to a high-level committee under its chairman-cum-managing director. A state-level committee has also been formed with its regional executive director as head. It has also asked the Punjab government to carry out a reassessment of the storage gap requirement. This is to know whether the storage is actually required at the locations.
If things don't work out, the state government may scrap the project and plan for its storage needs again. With wheat stocks building up, the need for scientific storage where the crop can be stored for three years is immense.
When the agreement to build silos was signed during the SAD-BJP regime, Pungrain was the nodal agency for food procurement and Adaish Partap Singh Kairon was the food and civil supplies minister. The agreement was signed with nine companies and top companies in food storage technology – Adani and LT Foods are among successful bidders. They are keen on the project.
'Will pay for storage we use'
On being contacted, principal secretary food and civil supplies KAP Sinha said the state government was willing to take up the project on actual utilisation basis, meaning that the state would pay for capacity it uses, not for the entire built-up capacity. "We are trying to impress upon the parties, and find a way out," said Sinha.
"I think the department's fear is unfounded. In the foreseeable future, food grain storage in Punjab would be in heavy demand," said an FCI officer, not willing to be named.
The locations for storage include - Bucho, Rama Mandi, Mansa, Bholath, Kapurthala, Faridkot, Sirhind, Jalandhar, Nakodar, Nawanshahr, Phagwara, Jagroan, Chehhaerta, Mullanpur Dakha, Batala and Barnala. Some will have 50,000-tonne and others will have 1 lakh tonne capacity. At Kila Raipur, the Punjab State Warehousing Corporation is building storage capacity of 1lakh tonne.
Close Story