Return of Rajinikanth
Updated on Feb 23, 2012 12:50 PM IST
Much has been said about his larger-than-life on screen persona, but success eluded Rajinikanth for several years, before he became a star in 90s and reached superstardom soon after. As he gets set for his next, Kochadaiyaan, here's a look at his cinematic journey.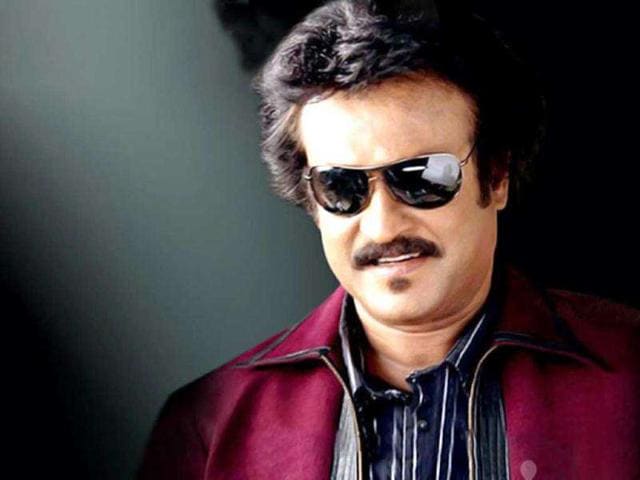 "Rajinikanth is bigger than anyone in Hollywood", said his old friend Jackie Shroff recently, who's doing a cameo with the south superstar in his upcoming film. While the statement says enough about the superstar's larger-than-life on screen persona, success eluded Rajinikanth for several years, before he became a star in 90's and reached superstardom soon after. As he gets set for his next, Kochadaiyaan, here's a look at his cinematic journey.
Early career


Rajinikanth has travelled a long way in his career and his journey started as a bus conductor for Bangalore Transport Service.
After doing theatre at a small level Rajinikanth was spotted by K Balachander.
Rajinikanth started his film career with a small role in Tamil movie Apoorva Raagangal, directed by K Balachander. He played the role of an abusive husband.
He continued signing some more negative roles in subsequent year. In Avargal, he played a sadistic husband, a womaniser in Moondru Mudichu and a lust-filled village rowdy in P. Bharathiraja's 16 Vayadhinile.
He started his Telugu innings with Chilakamma Cheppindi.
Though Rajinikanth was a known face in 1970s, but success came only with the Tamil remake of Amitabh Bachchan's Don - Billa. The actor played double role in the film.
On the advice of his mentor K Balachander, Rajinikanth worked in his first-ever out-and-out comedy Thillu Mullu directed by K Balachander, to break out of his commercial hero mould. Moondru Mugam sees Rajinikanth playing three roles for the first time. He played a triple role in John Jani Janardhan too.
Rajini's biggest hits



Chandramukhi:
P. Vasu's Chandramukhi, a horror-comedy film featuring an ensemble cast. The film eventually broke the record of being the longest running Tamil film as of 2007. It was also dubbed in Turkish and German as Der Geisterjäger and released in those respective nations.
Sivaji: The Boss:
Sivaji and released in the summer of 2007, following two years of filming and production. It became the first Tamil film to be charted as one of the top-ten best films of United Kingdom and South Africa box-offices upon release. Rajinikanth received a salary of INR26 crores, approximately US $5.3 million at the time, for his role in the film, which made him become the second highest paid actor in all of Asia.
Endhiran:
The film was released worldwide in 2010 as the most expensive Indian film ever made, ultimately becoming the highest-grossing film in India of its time.Rajinikanth was paid a remuneration of INR45 crores for the film.
Bollywood innings


Rajinikanth did his first Bollywood film with Amitabh Bachchan. It was Andha Kanoon. The film went on to become one of the highest grossing films of that time. He also worked with Big B in hum.
In the second half of the 1980s, Rajinikanth acted in many superhit Tamil films like Naan Sigappu Manithan (1985), Padikkathavan (1985), Mr Bharath (1986), Velaikaran (1987), Guru Sishyan (1988) and Dharmathin Thalaivan (1988).
Rajini fever across globe




South India:
When Endhiran was released, theatres in the south screened Endhiran's first show as early as 4 am. Thousands of Rajinikanth fans gathered outside cinemas in Chennai at 4 am to catch the first show. Buzz was that enthusiastic fans didn't hesitate to shell out a whopping 1000 bucks a ticket to watch their favorite superstar in action.


Malaysia:
Rajnikanth's 100th Tamil film Sivaji created history in Malaysia. Despite glitches and violence that marred its premiere on, its opening day collections broke all previous records.
Japan:
Noriko Inagaki, he first member of the official Rajnikanth Fan Club in Tokyo writes, "At the time I saw Muthu, in October 1998, I was a victim of corporate downsizing. I was so blue that I'd isolated myself from society for over half a year. Then I heard about the film and went to watch it — and I felt better than I'd felt in a long time. I went to the theatre again. Not long after, I landed another job."
"Every time I have watched a Rajnikanth film, I have got a positive vibe from it. In that sense, he's a guru to me. I visited Chennai when Baba released, Singapore when Chandramukhi came out, Kuala Lumpur for Sivaji, and Johor Bhar for Kuselan. And as luck would have it, I got several opportunities to meet my real guru," he added.
"Though his recent films haven't shown here, there are thousands fans who watch his later releases on DVDs brought abroad. But all of us are put off by the lack of Japanese subtitles. If this state persists, Rajnikanth will remain the 'star of yesteryears' he seems to have become in Japan. I feel heartbroken. And every time I read about the "world release" of a new Rajni film, I feel sad that Japan is not in that "world", he said.
Sri Lanka: The Rajnikanth mania gripped Sri Lanka too. His blockbuster Sivaji:The boss was on show 41 times a day in seven theatres across the island, with all shows running to full houses.

Celebs go gaga over Rajinikanth
Katrina on missing the chance to work with Rajini: "Of course, it's not the end of the road. Rajinikanth sir and I will work together in the near future on something else, for sure. ais crossed!" beams the busy actor, talking from Cuba. She will start shooting for Dhoom 3 in the second half of the year with Aamir Khan, followed by the Dostana sequel with John Abraham and Abhishek Bachchan closer to the end of 2012."

Aishwarya on Rajinikanth: "Endhiran is a total Rajni-Shankar styled entertainer. There's no logic as to why I agreed to do it beyond the urge to work with Rajnikanth. Shankar and Rajni sir have approached me for so many films, it's embarrassing. Ever since we did Jeans together Shankar has approached me for all his films except Boys. Rajni sir, being the senior that he is, has shown no egoistic traits in approaching me for his last four-five films. And my refusal to do his films was never misconstrued by him. I admire him for that. It speaks volumes for his seniority and his calibre as a human being to never take offence to my no."

Jackie Shroff on Rajini: "I like his simplicity and I admire his stardom, in fact I feel he's bigger than anyone in Hollywood! Such is his star power. I am going to act with him after Uttar Dakshin, it feels like meeting a brother after long. Being directed by Soundarya is like being directed by a brother's daughter, it's like family and it's going to be fantastic!"


ott:10:ht-entertainment_listing-desktop